In the time of the Coronavirus, social distancing, and self quarantines, I am sowing seeds indoors under grow lights, potting up iris starts (also indoors), and dreaming of my warm season 5b garden – when I can squeeze in time from the computer and homeschooling kids. I feel lucky to be able to stay home where my family is safe (and so far COVID-free, fingers crossed).
With our ongoing intermittent snowfall – such as the blizzard going on outside right now, I've been spending most of my time indoors. When the weather is nice – and there isn't snow on the ground, the family has pitched in to build a raised bed that will be about the length of the barn (more on that soon in another post). Until we can get outdoors and really start working on developing our new garden, I'm periodically checking my social media feeds, enjoying the sights in others' already warm season gardens, and taking notes on ideas for my own soon-to-be garden, currently buried under six inches of snow and counting.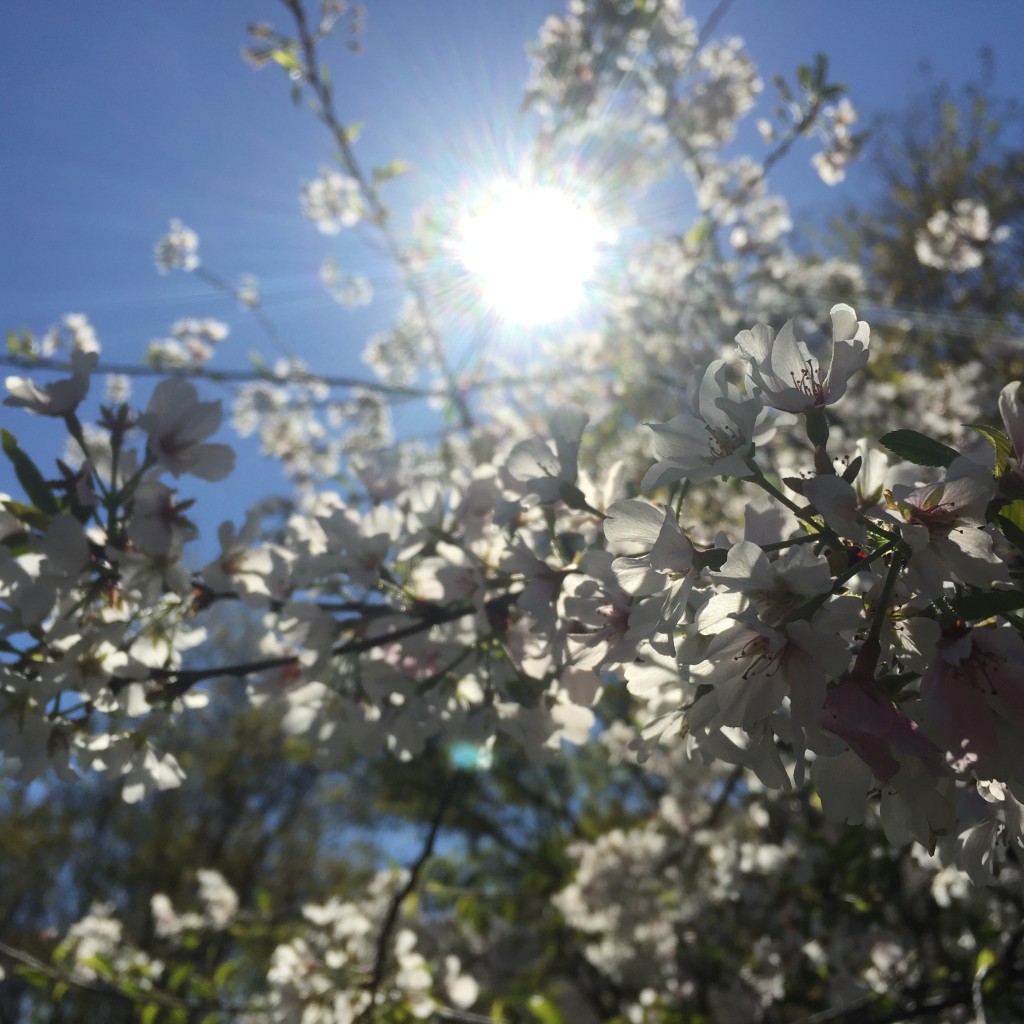 I'm careful to balance my screen time with other activities, as well as keep my mental wanderings and health in check. I realize that, for my sanity, cultivating moments of awe is essential. (Read more on the transformative nature of awe and the healing power of awe, supported by recently published research in the journal Emotion. Here's another article I wrote on positive emotions and awe for the Horticultural Therapy Institute blog on The Power of Nature and Awe.)
So the social media I follow is limited to family and friend activities, funny memes, and beautiful nature and garden imagery. Essentially I'm actively curating my small moments of awe indoors by looking at beautiful tulip fields in Holland, wild animals roaming the National Parks, creative cutflower arrangements by professional floral designers, majestic mountain scenes posted by National Geographic, blooming cactus at the Desert Botanical Garden, and flowering fruit trees in my former professors' gardens. These are all images I see in my cultivated garden of nature themed social media.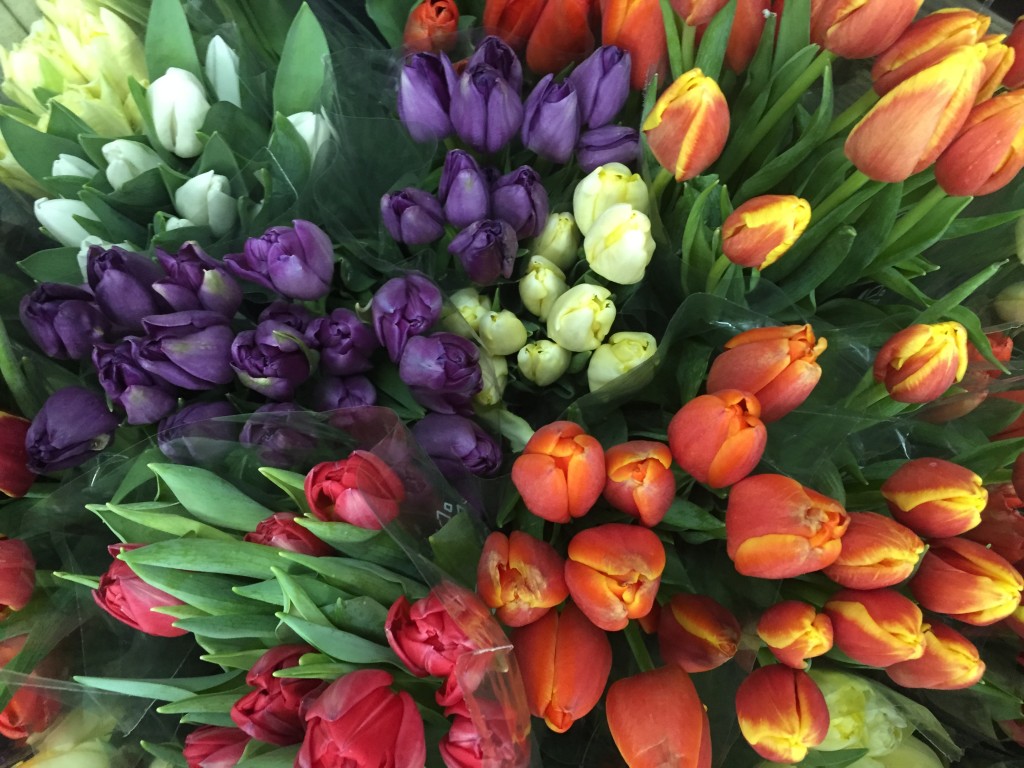 Here are some of my favorites…not all of them, just some.
Floret Flower Farm – as I write this today, Floret has just posted a photo of the stunning frilly pink peony flowers of Tulip 'Cool Crystal.' This picture is in the midst of other photos of floral arrangements filled with what's in season, romantic shots of favorite flowers, and the latest happenings on this Washington farm, including their upcoming docuseries on the new Magnolia network (coming later in 2020).
Layla Robinson Design – this Welsh floral designer creates beautiful arrangements, wreaths, and other ephemeral art using dried flowers and other materials. It has inspired me to plant certain seasonal flowers in my garden, just so I can harvest them and attempt to use them in a similar way. To see beauty in flowers in this unique way…I appreciate perspectives that challenge the way I view and experience the world.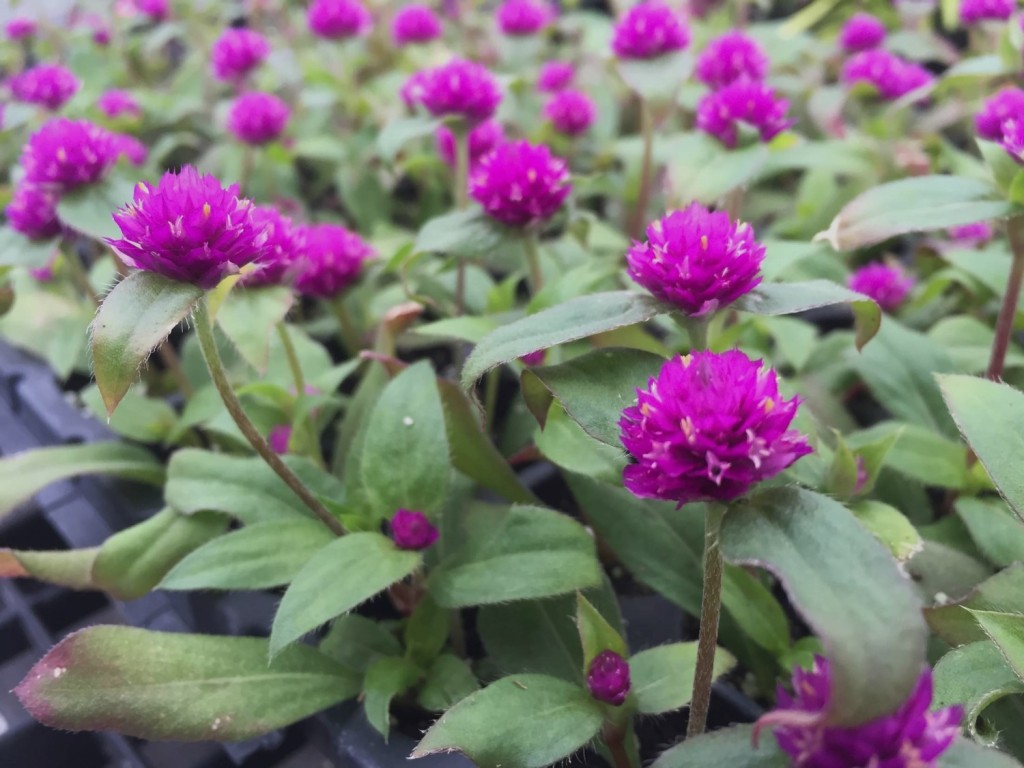 National Geographic – some of the world's best photographers catch amazing sights of the natural world, with the human species occasionally in there too. I've seen some of the most spectacular shots of rare and endangered animals, exotic locations around the world, and unusual sights that I never knew even existed. It's an education and marvel in one.
Jamie's Jungle – avid houseplant gardener Jamie Song often gives video and photo tours of his indoor London flat "garden." I love the unique assortment of tropical houseplants that he displays like an art collection. The pots in which his plants are planted are also pretty cool.
Homestead Brooklyn – fellow urban houseplant gardener Summer Rayne Oakes features the plant collection in her New York City "apartment garden." She has been YouTubing her world travels and 365 days of (house)plants, with information about one plant and its care – YouTube channel Plant One on Me. And I was quoted in her recent book How to Make a Plant Love You.
Corrie Beth Makes – can't get your hands on that cool new houseplant? Artist Corrie Beth Hogg makes her own with paper! Sometimes I have a hard time telling which plant is real and which is paper. Her creations are THAT good! You can learn to make your own too from her book Handmade Houseplants. Might be something fun to do during quarantine.
Flora Grubb Gardens – amazing California plants are featured by this San Francisco garden center. The spiky plants and even spiky flowers are a nice escape from my Colorado winter-spring.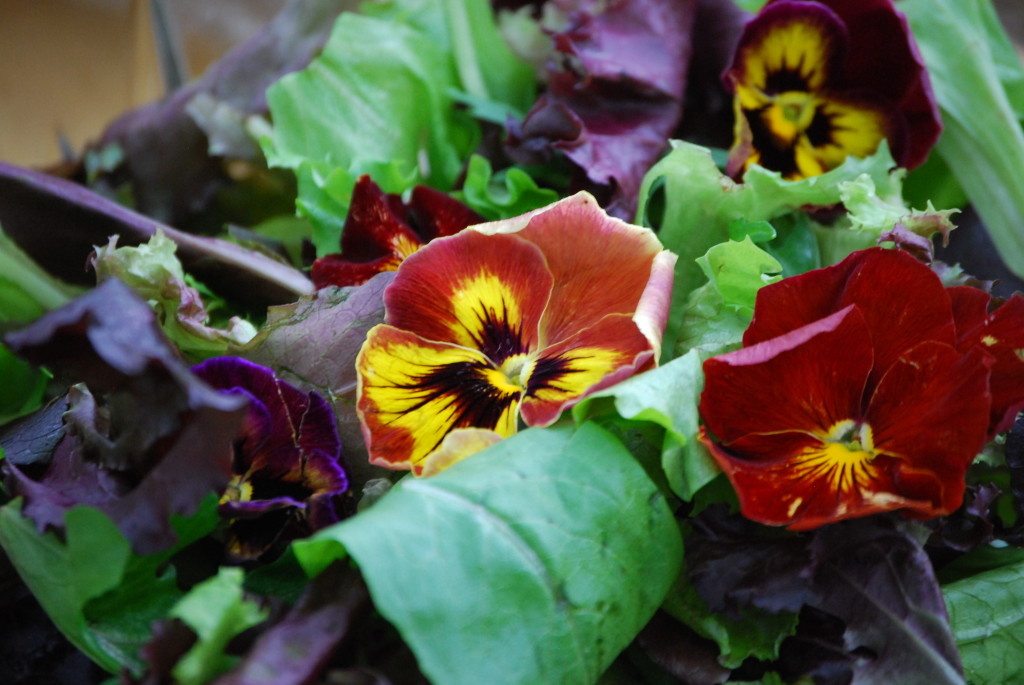 Niki Jabbour – having just moved from my warm Zone 8a garden and learning to navigate my new Rocky Mountain 5b cold weather garden, I really appreciate the gardeners makin' it work in cooler climates. Niki Jabbour has figured out how to grow year-round in her Nova Scotia garden, even amongst the deer (it's been a long time since I had to deal with deer). She uses cold frames, covers, and hoops, and I've already learned so much through her social media and website, SavvyGardening, which she co-hosts with fellow horticulturists and writers Jessica Walliser and Tara Nolan. I've also been consulting Niki's books The Year Round Vegetable Gardener, Veggie Garden Remix, and soon Growing Under Cover.
Leslie F. Halleck – among the horticulture industry people I follow, I appreciate Leslie's perspective on horticultural topics, business, and women in the industry. She shares interesting articles, along with photos of her favorite Sinningia, grow light systems, and veggies from her garden. Since I've been starting a lot of seed using grow lights, I have been consulting Leslie's books, Gardening Under Lights (I have a signed copy!) and Plant Parenting.
Grow! with Katie – Known for her appearances on QVC, Katie Dubow interviews horticulture industry movers and shakers on her Facebook Live videos. She has interviewed a variety of really interesting people on different topics – you should be able to find something that appeals directly to you. Katie is a second generation business owner of Garden Media Group, which studies and communicates about industry trends.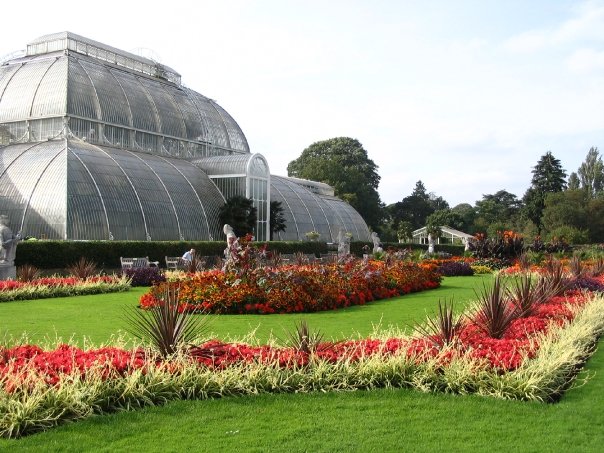 Royal Botanic Gardens, Kew – I love the storied history of this 260+-year-old botanic garden, as well as old school collections of plants gathered together by trained horticulturists and plant hunters, present and past. To be honest, one of my favorite memories is from my studies at Kew in 2008 – our classroom overlooked the pond and, just beyond, the iconic architecture of the Palm House, how lucky was I? I loved walking through the Waterlily House and Princess of Wales Conservatory or across the treetop walkway (which had just opened). I remember walking quickly through the gardens, past the formerly caged Wollemi pine, to the Orangery restaurant to grab lunch and then stroll the gardens near Kew Palace. It's a nice stroll down memory lane when I look at Kew's Instagram.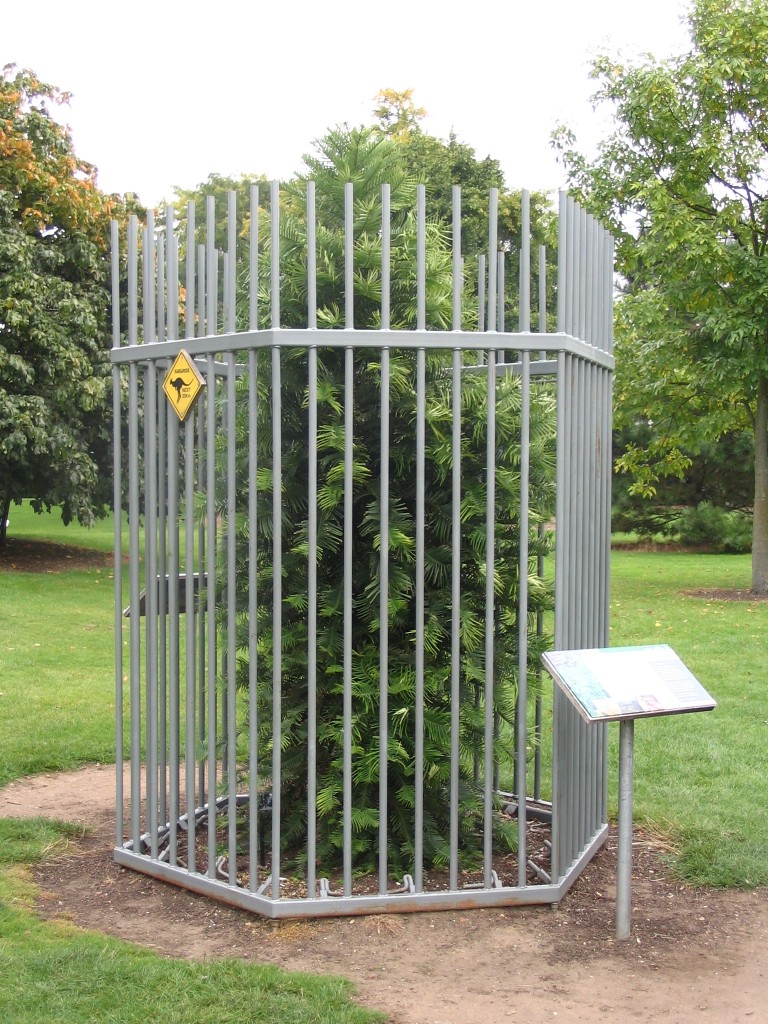 Chanticleer, a pleasure garden – as I create my own new pleasure garden in the Rockies, I've always been inspired by the horticultural wonders and creations at Chanticleer since I first visited in 2003. Even though I'm in the mountain setting, I'm still gonna grow my spiky succulents and tropical caladiums, inspired by the plantings I often see on their social media. Perhaps I'll start floating flower petals in a water feature (note to self: build one first) or grow my own sweeping ornamental grain planting in the pasture. Maybe I will!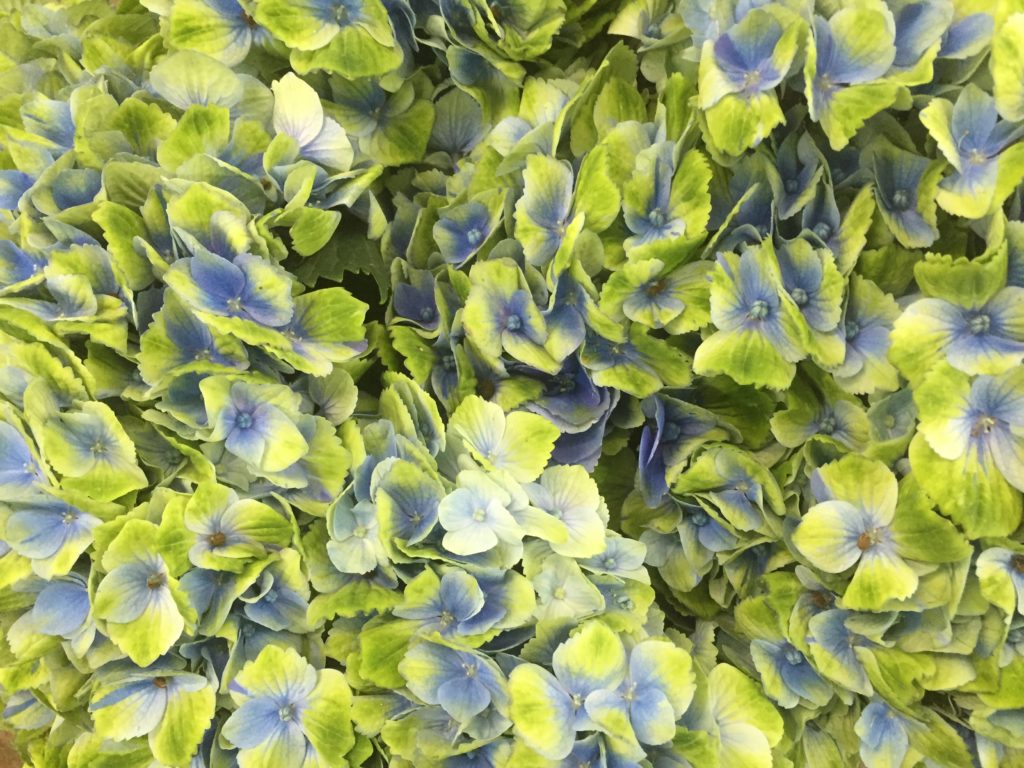 A few more "eye candy" social media I follow:
Hilton Carter, artist and author of Wild Interiors
Desert Botanical Garden, in Phoenix, Arizona
Becky Crowley, English cutflower grower who grows flowers for Chatsworth House, Derbyshire
Terrain, inspired garden lifestyle shop
M Creative J, botanical fiber artist