Floral arranging is a favorite activity for many gardeners, especially in therapeutic horticulture programs. If you're on a tight budget, you may not be able to buy fresh cutflowers for your arrangements. So why not grow your own cutflowers? This provides a great opportunity to utilize your outdoor space and enjoy the fruits of your labor that much more. (And…this gives you an opportunity to splurge on buying a bouquet of the "fancy" flowers to mix into your arrangement of garden-fresh flowers.)
Additionally, when the first freeze threatens later in the year, it's a great time to harvest flowers from the fall garden and hang them to dry. For clients with sensitivity to the cold elements, use these dried flowers in a myriad of indoor crafts during winter and other times of inclement weather.
Now I think that you can cut virtually most plants to keep in a vase for at least a few hours. But I do have a few favorites that top my list. Here are a few plants that I grow in the garden and use as cutflowers, fresh and dried. Don't forget to research the toxicity of these plants before incorporating them into your therapeutic garden.
(Editor's Note: Check back at this article, as I anticipate updating this list as time goes on.)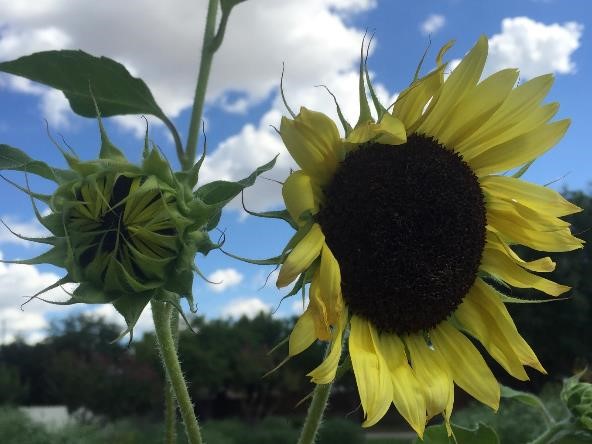 Sunflower
I often say that sunflowers (Helianthus annuus) are the second most recognized flowers with my clients. Which is the most recognized? Roses, of course! Sunflowers are easy to start from seed, either in small pots or direct sow outdoors in the garden. For HT/TH practitioners, "go vertical" with the topic of sunflowers – talk about how they inspired Monet's garden at Giverny and his artwork or watch time lapse video on how young seedlings track the sun's angle in the sky, and more.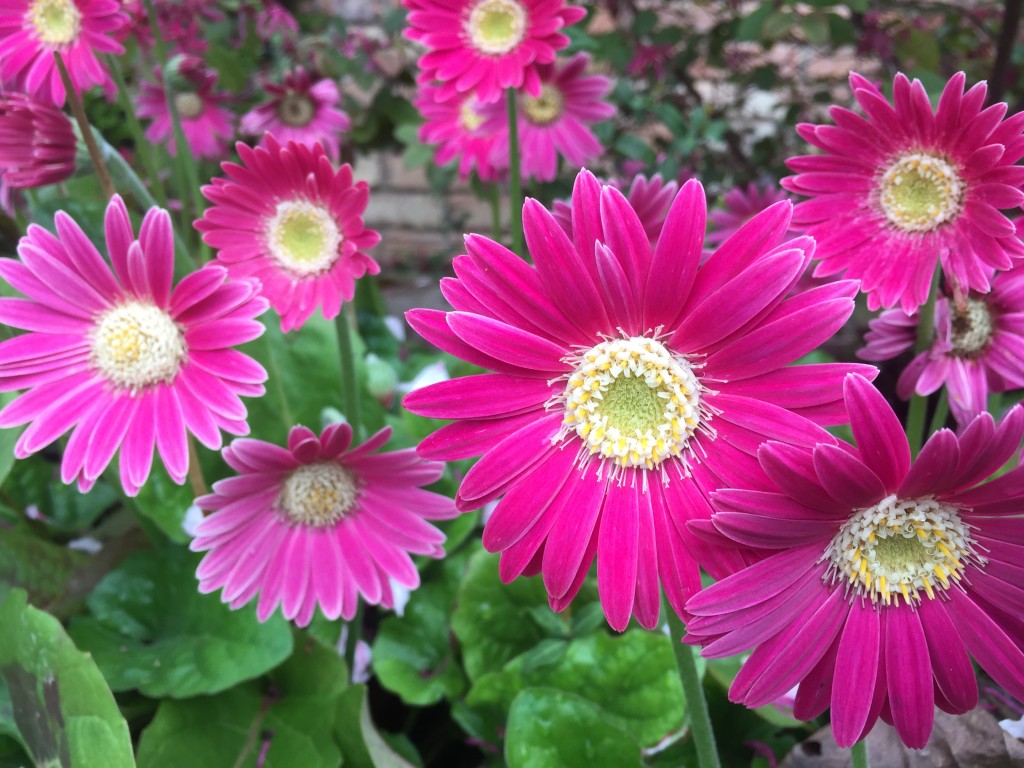 Hardy Gerbera daisy
So there are the beautiful annual cutflower types being sold at the garden centers right now (at least where I live), and then there are the slightly less showy, but still beautiful, perennial gerbera daisies that are generally hardy to USDA hardiness zones (7)8. Look for the 'Patio', 'Garvinea', 'Drakensberg', or 'Garden Gerbera' series. Note: these are a bit pricy in the garden centers. Invest in at least three plants, and if they're hardy to your growing area, you won't be disappointed. Their foliage is evergreen. Mine have been blooming their heads off since late February (probably earlier than that, actually!), and they're still blooming in late March, with more buds setting.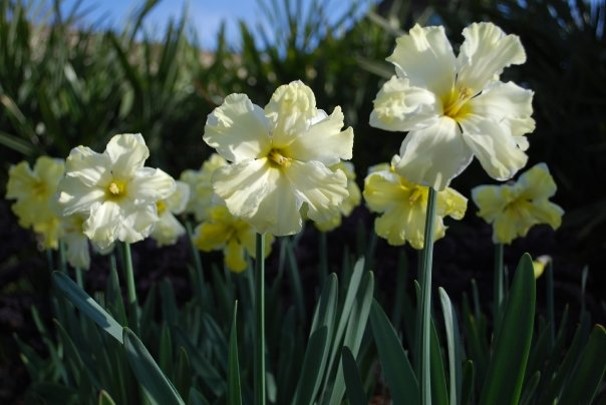 Daffodil
Plant a variety of daffodil bulbs (Narcissus), with other bulbs like tulips and hyacinths, in the fall. Then harvest a few blooms out of the garden in the spring and mix with spring flowering tree branches like cherry or peach trees in your seasonal arrangements.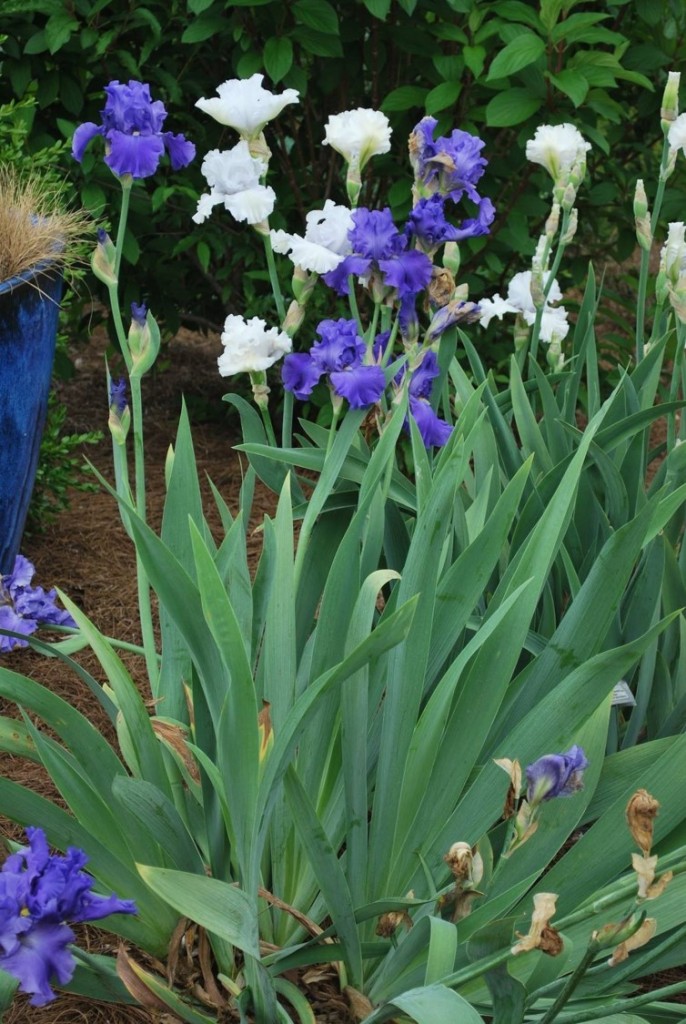 Iris
An easy perennial to grow in the garden, then divide and make more…and more…and more…well, you get the idea. Cut the flowers or even the sword shaped leaves and put into bud vases. This is a great flower to "go vertical" with and share the Greek myths about Iris.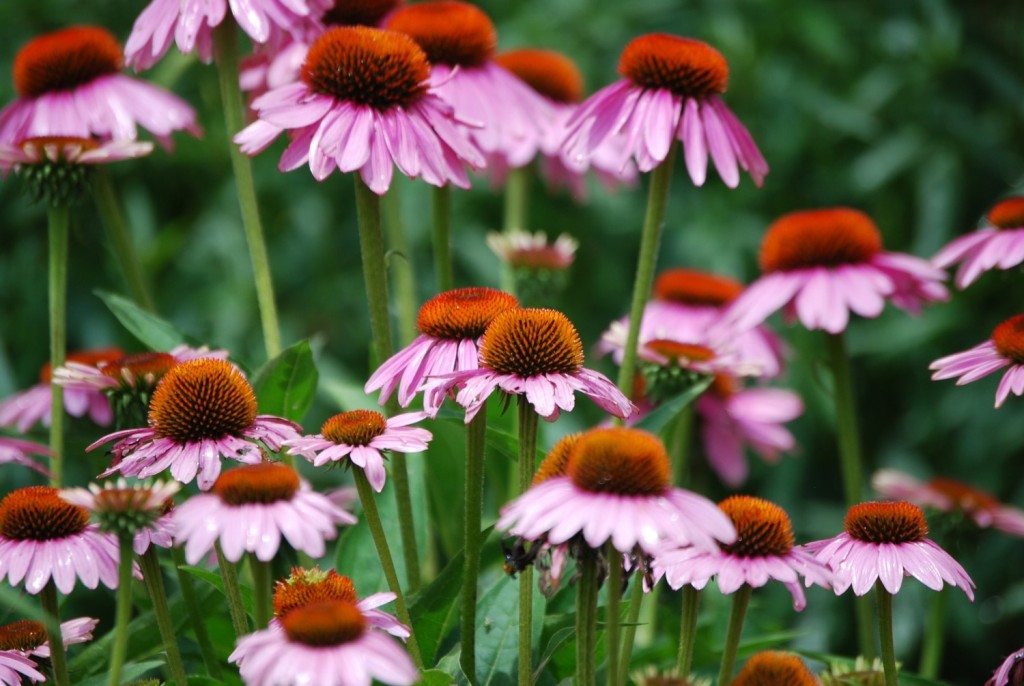 Coneflower
This drought tolerant perennial is loved by pollinators…and in a floral arrangement. There are so many different varieties of coneflower (Echinacea) with interesting names like 'All That Jazz', 'Coconut Lime', and 'Fragrant Angel', flower colors and shapes, and growth habits.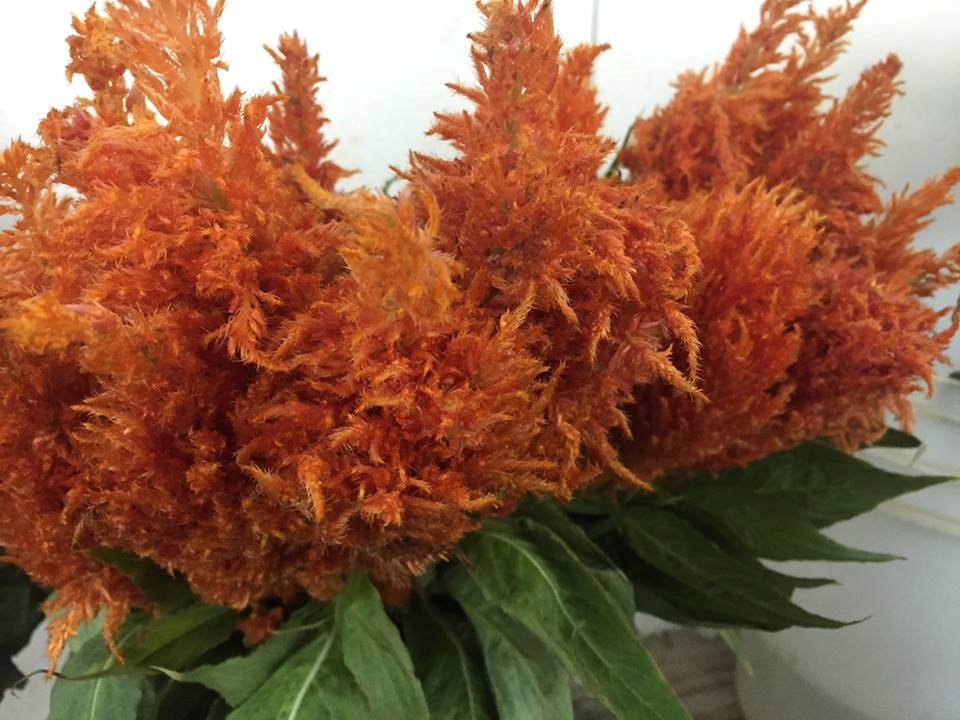 Cockscomb
An old fashioned summer annual, cockscomb (Celosia) can used as a fresh or dried cutflower.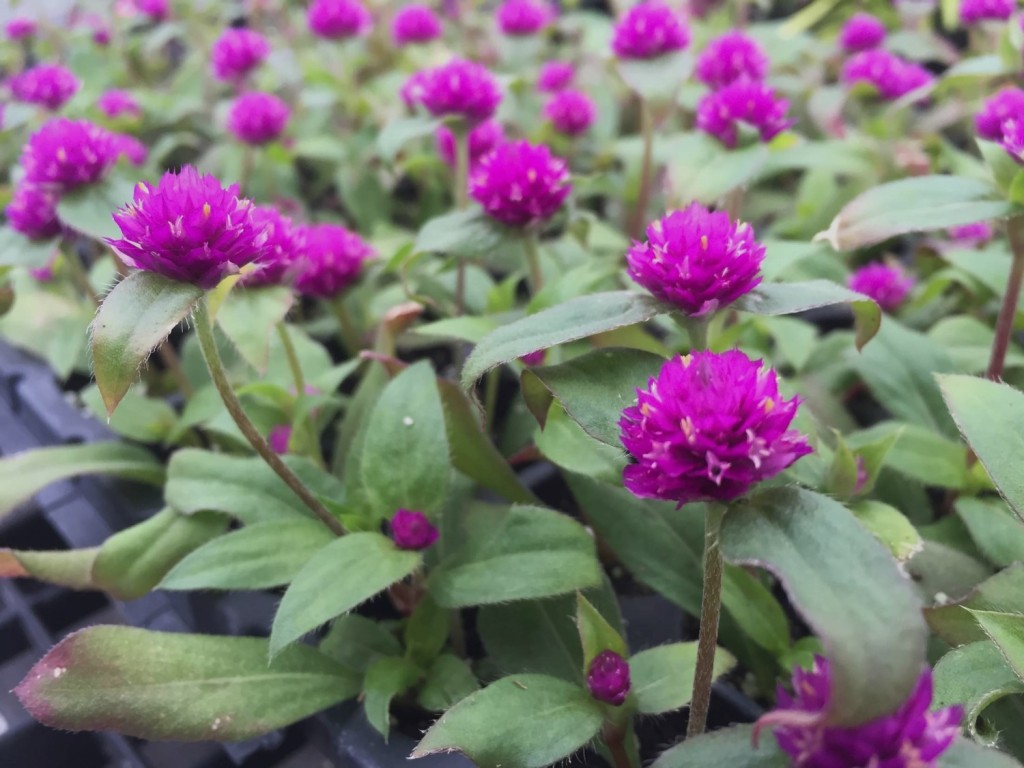 Globe Amaranth
Often confused as bachelor's buttons (which is a completely different plant), globe amaranth (Gomphrena) is a great drought tolerant summer annual that can be used as a fresh or dried cutflower. I especially love 'Strawberry Fields' (red) and 'All About Purple' (purple).
Spider flower (Cleome) is an interesting annual with a towering height. Plug it into the middle to back of a flower border. For some, it grows all summer long. For me in Texas, it fades away in the true heat of the summer. I like the lavender flowers and heat tolerance of 'Senorita Rosalita'.
Cast iron plant
Don't forget your greenery. Cast iron plant (Aspidistra) is a stalwart in Southern shade gardens or an excellent low maintenance, low light houseplant. Its strappy leaves are an excellent foil for more delicate flowers or mix with tropical flowers.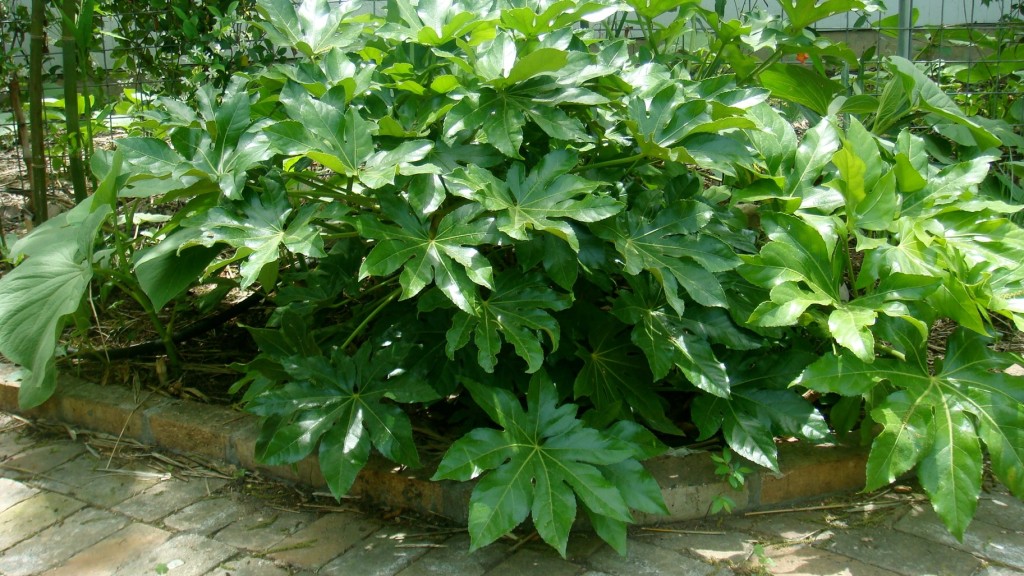 Fatsia
Another option for greenery, fatsia is an evergreen shrub in Southern shade gardens. Its large waxy leaves are also paired well with tropical flowers or as a single leaf with a single flower in a bud vase.
Other Notables
Here are a few additional plants that make great fresh or dried cutflowers or greenery. Whenever I purchase cutflowers, I try to buy flowers, such as baby's breath, statice, or Billy balls, which I don't grow but know that they make excellent dried flowers if I have leftovers. To dry flowers, I cut the stems, tie together, and hang upside down in an out-of-the-way spot on a clothes line or herb drying rack.
Southern magnolia
Oakleaf hydrangea
Yarrow
Salvia
Russian sage
Sweet Annie
Sedum
Statice
Strawflower
Lavender
Rose
Veronica
Coleus
Baby's breath
Billy balls
Sea holly
Globe thistle
Rosemary
Peony
Delphinium
Calla lily
Penstemon
Resources
Univ. of Missouri Extension, Drying Flowers and Foliage for Arrangements
Catherine Mix, Fine Gardening, Issue 132, The Best Flowers for Your Cutting Garden
Debra Prinzing (2012). The 50-Mile Bouquet: Seasonal, Local, and Sustainable Flowers. St. Lynn's Press