Whew, it's a scorcher! Check out a few therapeutic horticulture activities that have kept my clients active this summer, in spite of the heat.
A Day at the Beach – Colorful Sand Art Cubes
Clients apply layers and layers of colored sand into glass cubes. Then add a Tillandsia (or a succulent plant) to the cube. I always like to give clients an additional option to embellish their work and put the proverbial "cherry on top" – here, a pink flamingo, beach umbrella pick, and/or seashell. We talked about and passed around photos of beach imagery, listened to the "ocean" in a conch shell, examined sand dollars and seashells, passed around cuttings of tropical plants that grow in our climate, and even played in the sand and water for a little bit.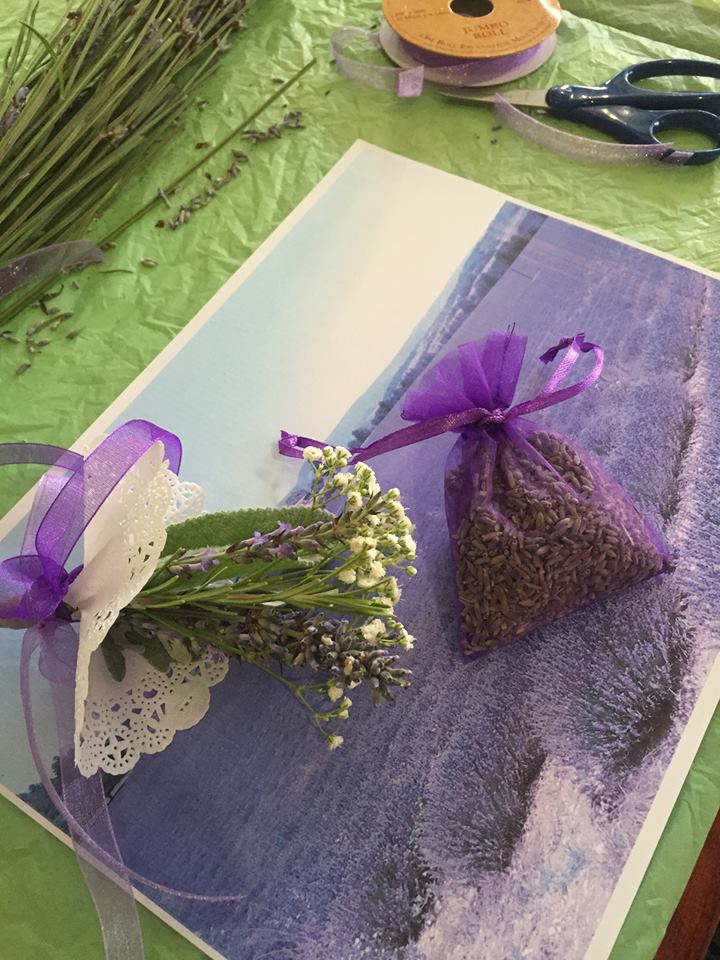 All About Lavender
I like to take interesting plants that are "in season" and develop out an activity focused entirely on that plant. In this case, it's all about lavender. Participants learned about the history, use, and benefits of lavender. (Insert deep breath here. Now don't you feel relaxed?) We passed around photos of a lavender field in Provence, applied cotton swabs of lavender essential oil to the pulse points (wrist), compared the fragrances of dried versus fresh English lavender, and did a brief meditation exercise. I even brought in various products that incorporate lavender. We had a chuckle over Secret's Clinical Strength "Ooh-La-La Lavender Scent" Deodorant. Participants then made lavender sachets and Tussie Mussie corsages with lavender and other material cut from the garden.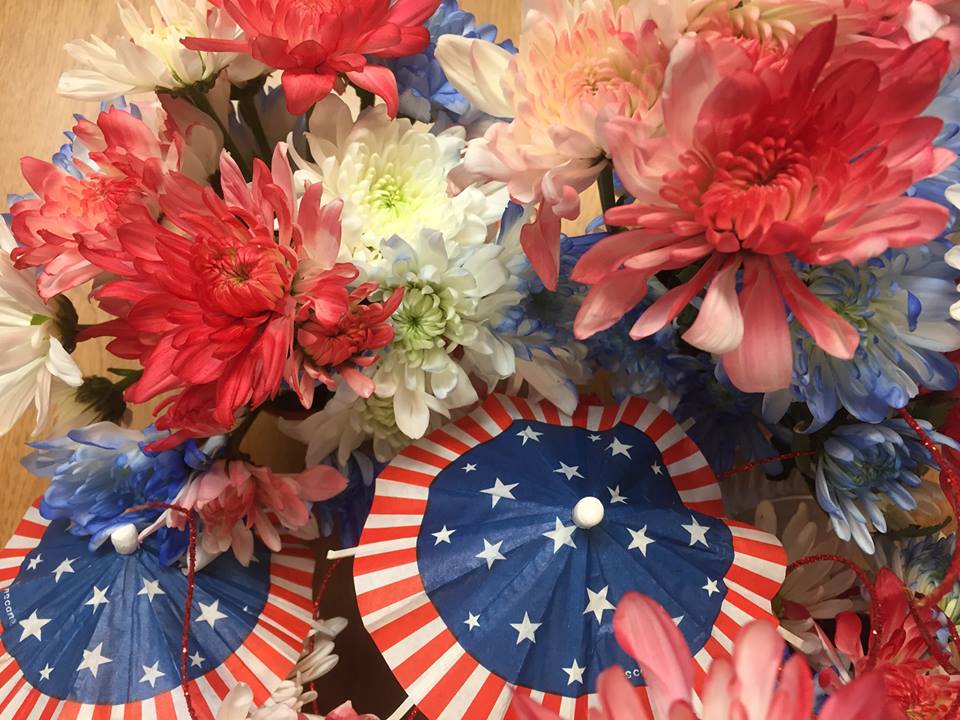 Floral Fireworks
For Independence Day, we compared the explosions of fireworks to the structure of different flowers. Can you see the similarities? Participants discussed Hanabi (Japanese term – "hana" means "flower" & "bi" means "fire" – compare to flower viewing festival Hanami and the Japanese language of flowers Hanakotoba), then we discussed our traditions of Fourth of July celebrations. Incorporate the 5 senses in this discussion – Sight: fireworks / Smell: burgers on the grill / Taste: watermelon / Touch: swimming in the pool / Sound: patriotic songs played by the marching band in the local parade. We even played some random trivia questions about the history and fun facts of fireworks. Then the group made floral arrangements with white daisies and poms painted with red and blue floral paint. Add an embellishment of star stickers, buddy bows, or patriotic picks. (For inspiration, check out the Flowerworks photographic collection of Sarah Illenberger – who studied firework patterns and then collected and took beautiful photos of a variety of flowers that resembled those patterns.)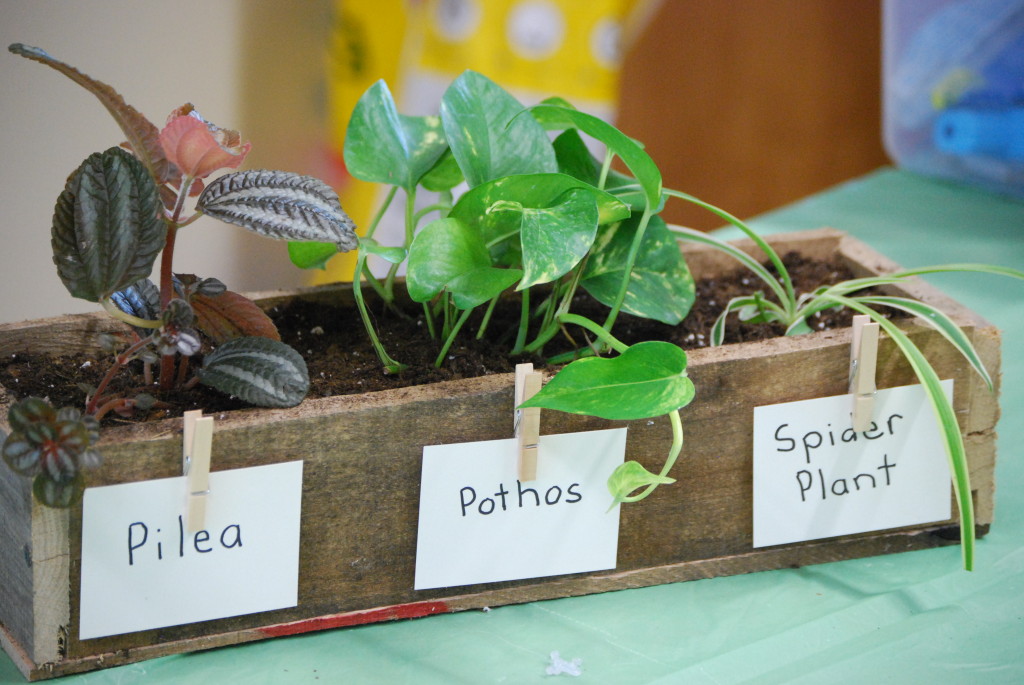 Rustic Pallet Planters
Use basic woodworking skills and recycled pallet wood to assemble planters. Plant with herbs or easy-to-grow houseplants. Personalize with stenciling, paint, or hot-glued clothespins for displaying plant tags.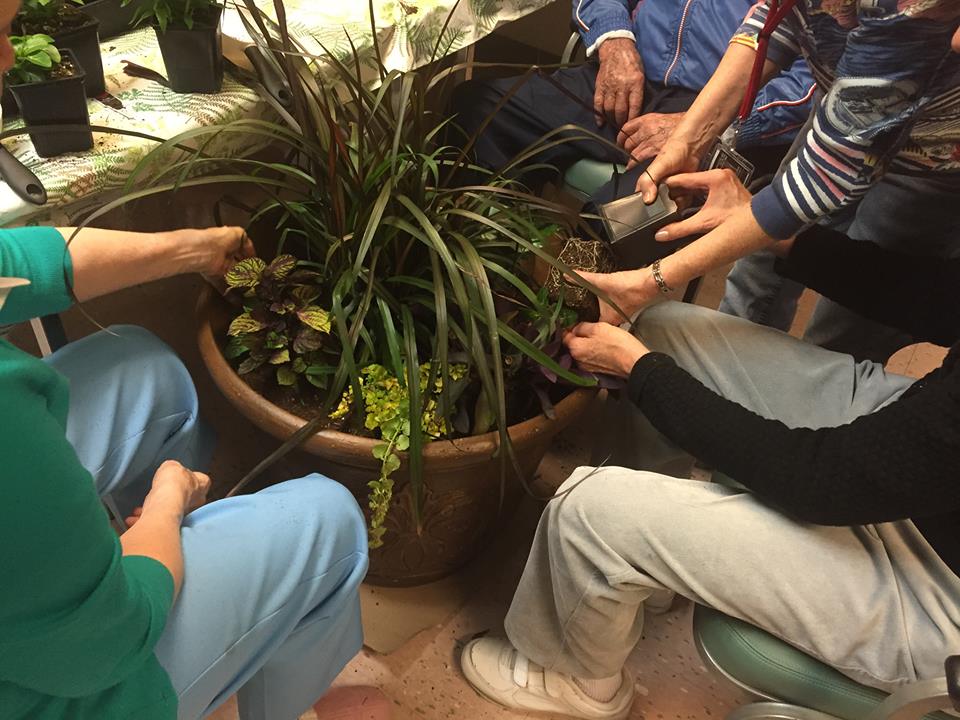 Container Gardening
Container gardening provides opportunities to garden in small spaces or locations where finances, manpower, and space are limited, as well as experiment with interesting plants, enhance existing garden features, develop additional programming, and much more. Can't bring your group outdoors? Bring the outdoors in! Put lightweight outdoor containers on wheels and bring them indoors for planting in hot climates or working with clients who are sensitive to heat or sun. This is how we were able to plant containers during our unexpected rainy "monsoon season" in late spring. When containers are planted, wheel them back outside, water, and watch 'em grow. (Yes, even the most drought tolerant plants require ongoing maintenance, so make sure you have clients willing to help with upkeep.)