By Lesley Fleming, HTR and Sarah Bayat
Bursting with new life, spring flowering bulbs herald in the season of renewal. Recognizing beauty in each stage of growth, florists maximize the versatility of bulbs and use them creatively in a variety of ways.
Bare bulbs are architectural. Stacked as a mass or as a singular specimen, a bulb's color, shape, and roots intrigue, particularly when presented in glass vessels. Bulbs can be purchased in soil or soil-less. Rinsing off the soil will offer the cleanest presentation and will not hinder sprouting. (Read more about bulbs here).
For dramatic style, place bulbs at the base of a flower arrangement. Juxtaposing blossom with bulb, soft with hard, adds depth and layers of dimension.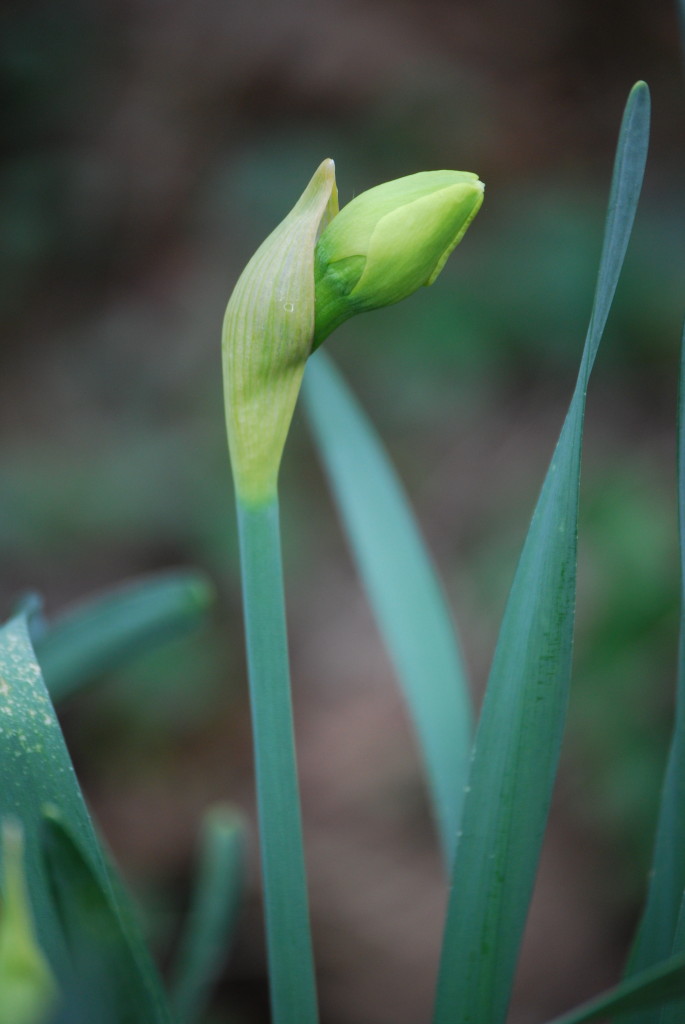 The crack of the bulb, when the greenery starts to emerge, is one of nature's wonders. Whether it is a forced bloom or seasonal cycle, observing the bulb's daily growth is life affirming and beautiful. (Read more about forcing bulbs indoors and forcing paperwhite bulbs.)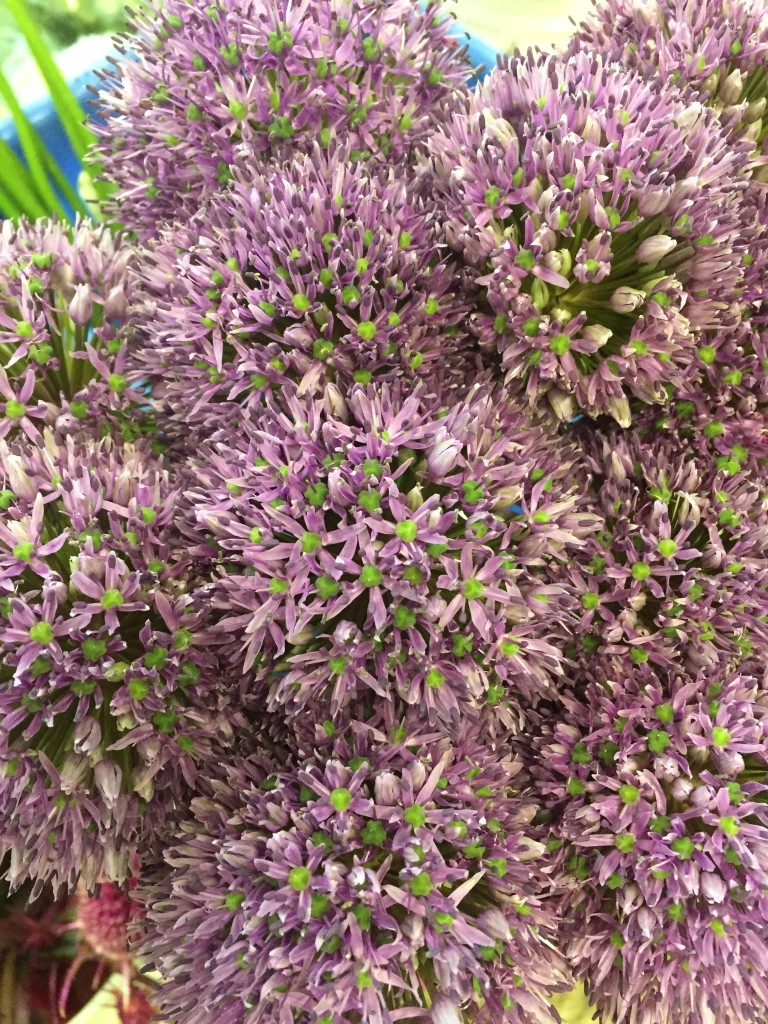 Blossoms from spring flowering bulbs — alliums, tulips, daffodils, muscari — are beautiful as cut flowers meticulously arranged or placed simply in a vase.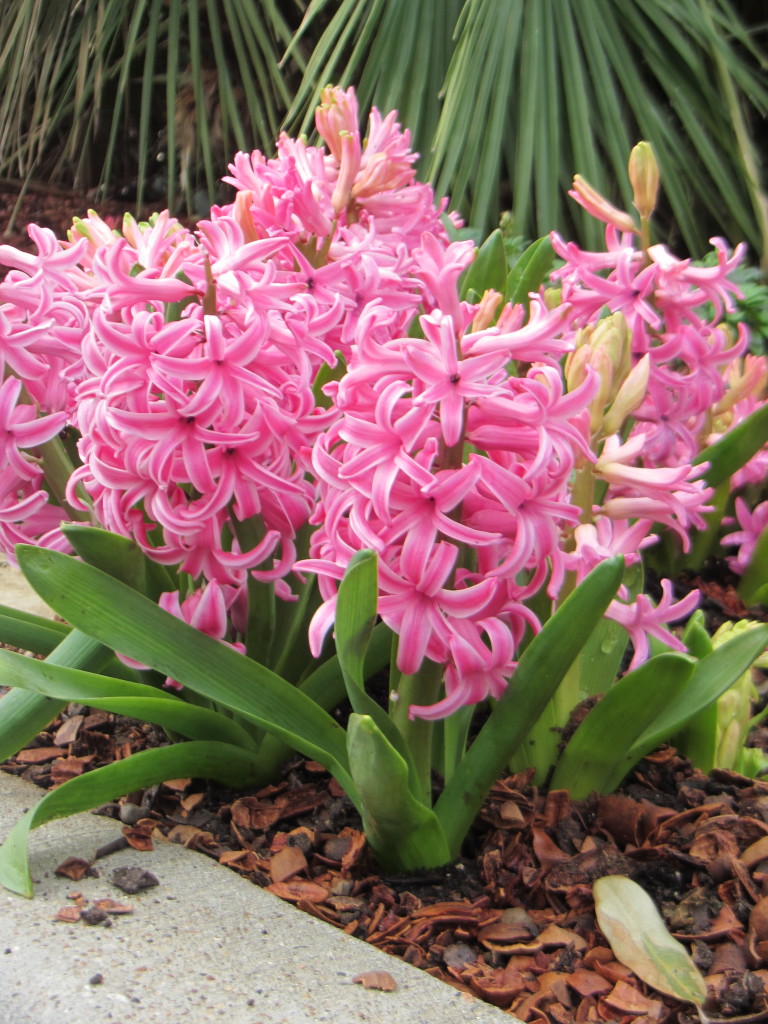 The fragrance of lily of the valley, freesia, or hyacinths provide immediate pleasure and memories of springtimes past.
The many lives of bulbs…once they've finished their show in vases, bulbs can be planted in the ground for another chance at nature's cycle, in growing zones where hardy. The carbon footprint of a bulb's journey can be positive and renewable. Note: Bulbs used at the base of an arrangement are less likely to be viable.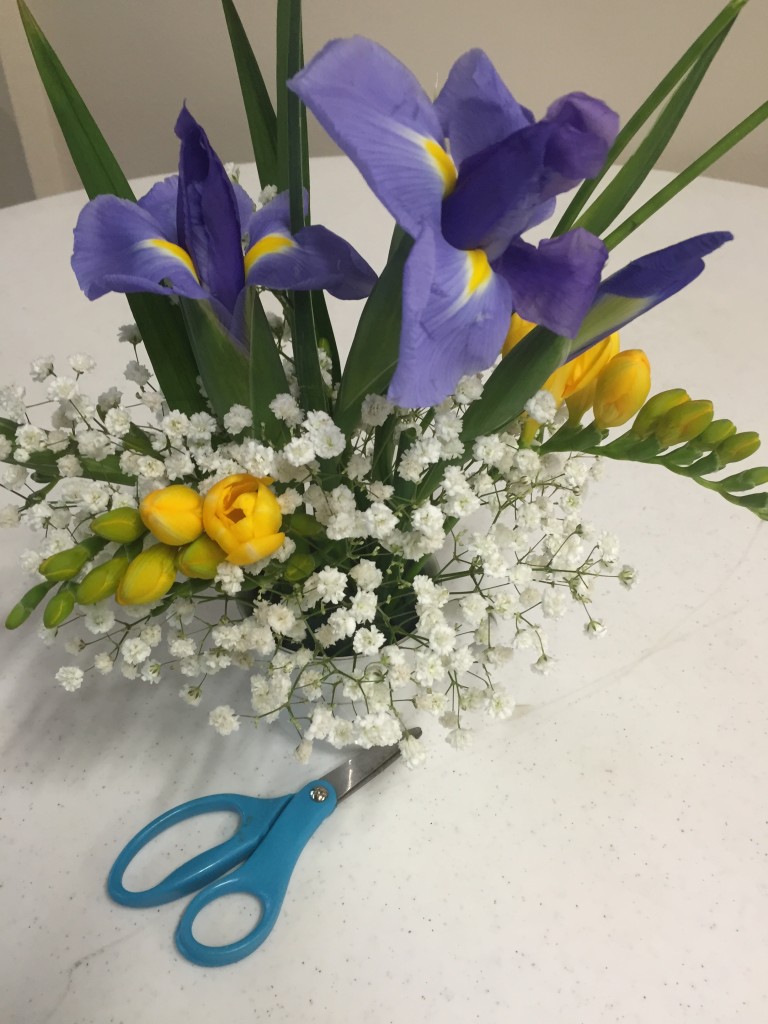 For your own spring awakening, try bulbs in any of these renditions. Or consider inspiration from international bulb showcases: Dallas Arboretum in Texas, Canadian Tulip Festival in Ottawa,  Floralia Brussels at Chateau de Grand-Bigard in Belgium, or the Netherlands' Keukenhof.
Bulbs planted in fall produce spring flowers. Bulbs planted in spring bring summer blossoms.
Authors Lesley Fleming and Sarah Bayat combine their talents for this series. Lesley is a registered horticultural therapist who uses cut flowers for therapeutic activities. Sarah is creative director of Floris Flowers Co.
This is the third in a series of four articles sharing tips on spring bulbs. The fourth article will offer tips for floral arrangements.