By Lesley Fleming, HTR and Sarah Bayat
Photos by Susan Morgan
There is nothing better than flowers cut from your own garden (or, the next best thing, from your local floral supplier). Keeping flowers looking their best once cut takes talent, know-how, and experience. What do florists know that we wish we knew? Let the following tips on these cut flowers be your primer!
Allium
This flower's lollipop shape is beautiful and appealing…but the smell not so much. Add a few drops of bleach to reduce onion smell. Adding a few drops of bleach to all vases of flowers are a great inhibitor of bacteria and murky vase water.
Calla lily
The warmth from your hands can manipulate and curve stems for even more dramatic architectural lines.
Delphinium
Blooms open quickly after cutting. This delicate looking flower can last up to two full weeks in a vase.
Gardenia
Handle petals as little as possible. They brown quickly when touched.
Geranium
Select these long-lasting blossoms based on color and fragrance (chocolate, nutmeg, apple, coconut, to name a few!). They perform well as cut flowers and potted plants.
Hellebore
Dip stems of this perennial plant, also known as Christmas rose or Lenten rose, in hot water to cut. Then place stems in cool water right up to blossom to sit overnight.
Hydrangea
When preparing the flower, make two cuts – one horizontal and one vertical – so that the woody stem can absorb more water. Dip cut ends into alum powder (also known as pickling spice at grocery store).
Lily
Don't like how these can leave a stain on hands and clothes? Just as blooms crack, gently and carefully remove stamen inside the lily with a tissue at this stage, before the pollen appears.
Peony
Submerge bud & blossom in water to remove ants, sometimes requiring several dunks, which also hastens blossoming.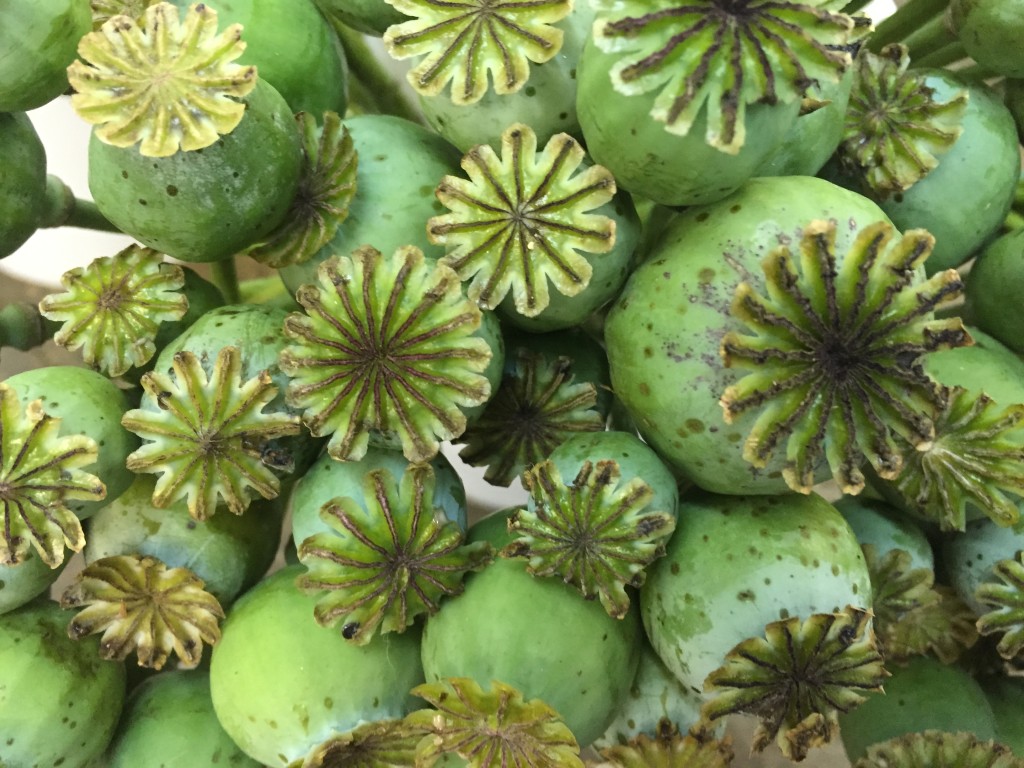 Poppy
Immediately burn the cut end of stems to extend blossom, then place in water.
Ranunculus
Keep water level low in vase to prevent their hollow stem from rotting. This advice also goes for anenomes, calla lilies, and gerbera daisies.
Rose
To maximize blossoms for photography or parties, use warm water in vase and blow into their center to open and separate petals. Removing center petals to expose the seeds creates the look of garden roses.
Strawflower
They will dry on their own without additives and are beautiful as cut & dry flowers.  The same applies to thistle and statice.
Stock
Like ornamental kale, both tend to have smelly stems when submerged. Change water often…they are cousins to cauliflower and broccoli.
Succulents
After use in arrangements, place on sandy soil mix to sprout roots and grow.
Sunflower
Prolong use by incorporating seedheads into arrangements after petals fade.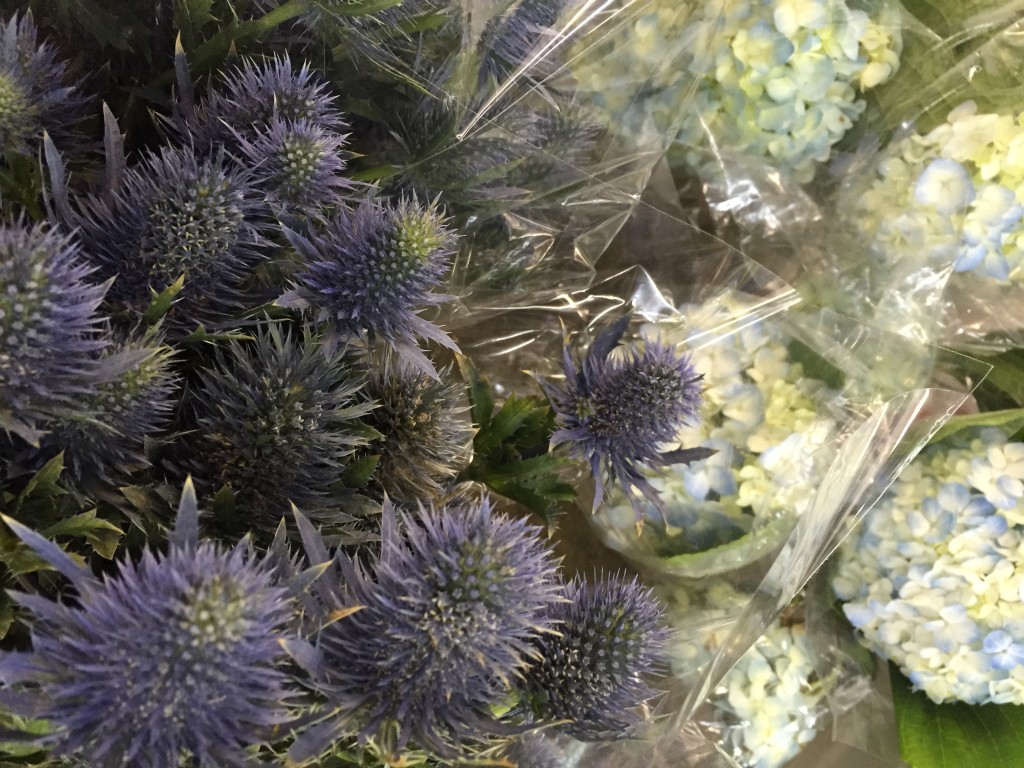 Bonus tip

s:
* Use sharp knives or garden shears to cut stems.
* Select clean vases and place stems in room temperature water as soon as possible.
* To hasten blooming, use lukewarm water.
* Remove greenery below the water line.
* Re-cut stems, especially if they droop.
* Use flower food (preservative) in vase or 1 tsp sugar for every quart of water with a few drops of bleach for both nourishment and bacteria deterrent.
Resource:
The 50 Mile Bouquet Seasonal, Local and Sustainable Flowers, by D. Prinzing and D.E. Perry
Authors Lesley Fleming and Sarah Bayat combine their talents for this series. Lesley is a registered horticultural therapist who uses cut flowers for therapeutic activities. Sarah is creative director of Floris Flowers.
This is the first in a series of articles sharing tips on seasonal plants.