I love to take photos, particularly plant and nature photos. I'm not a trained photographer in the true sense. But over time, I have cultivated a sense to how images, especially those taken at certain angles, really speak to me. I see so much beauty in the world…beauty that is awe inspiring. And because I have a photographic library that has crashed hard drives with countless untitled images, I thought I would start sharing some of my favorite images of cool plants, beautiful nature scenes, or other awesome things so that I can start filing some of my favorite memories in a photographic journal.
Here goes…a visit to a greenhouse.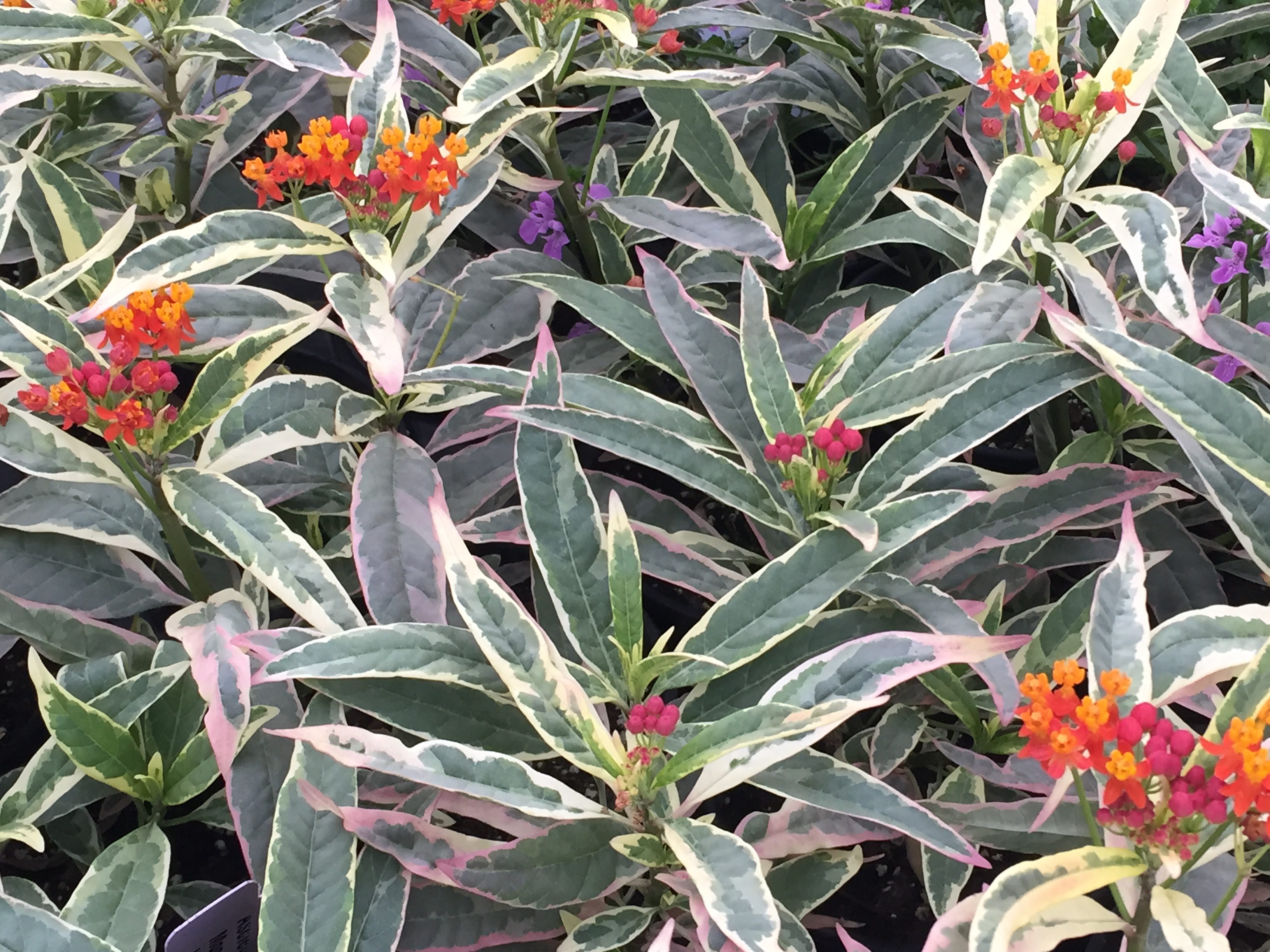 Monarch Promise Variegated Milkweed (Asclepias curassavica 'Monarch Promise'). (Hort Couture) Say what?!? Love this variegated milkweed that is sure to attract the monarch butterflies. I mean, it says it in the name.
Bonus shot below.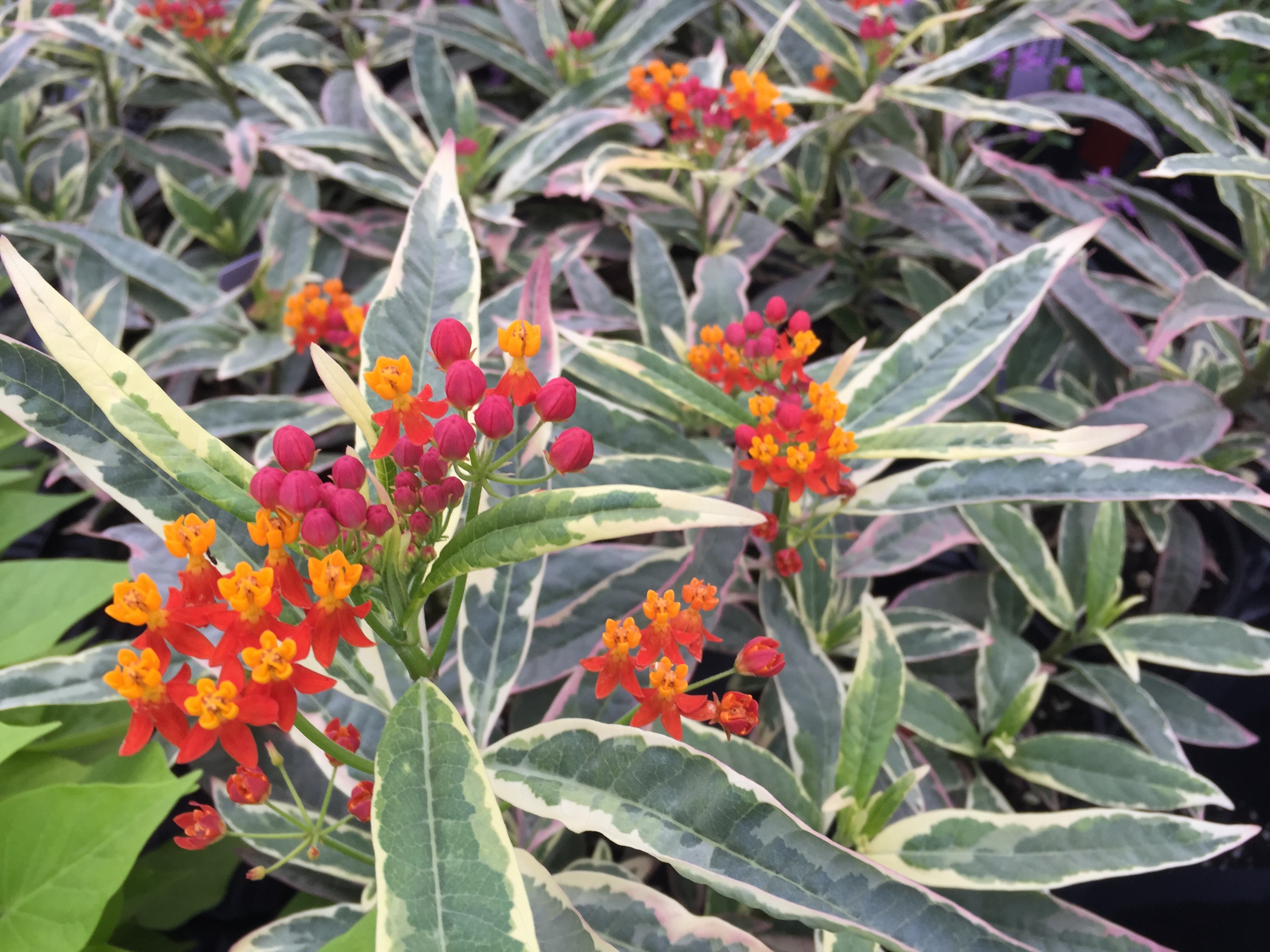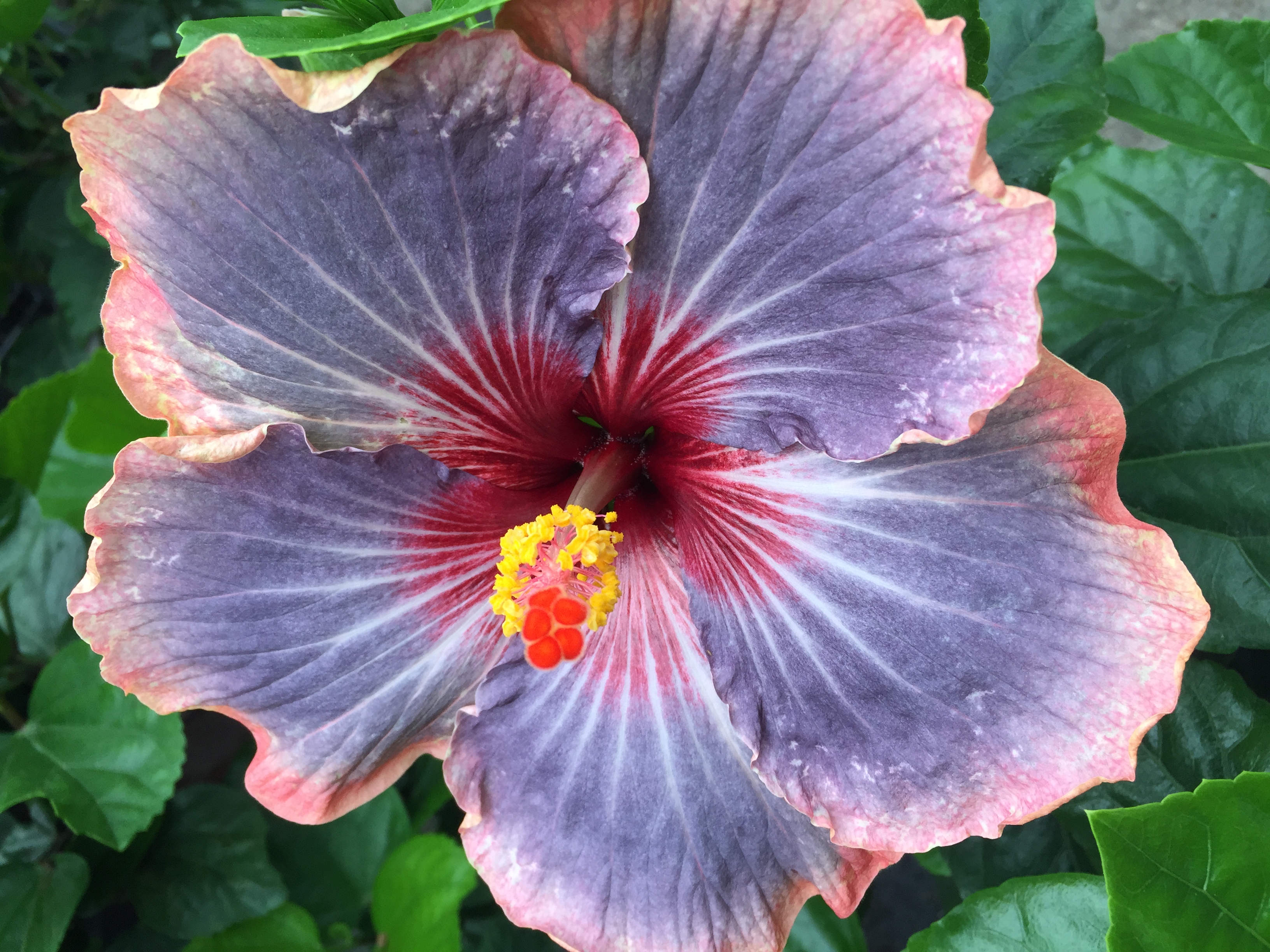 Tropical Hibiscus (Hibiscus rosa-sinensis 'Blues in the Night'). (Hidden Valley Hibiscus) Hello, lovely. A 'blue' hibsicus – need I say more?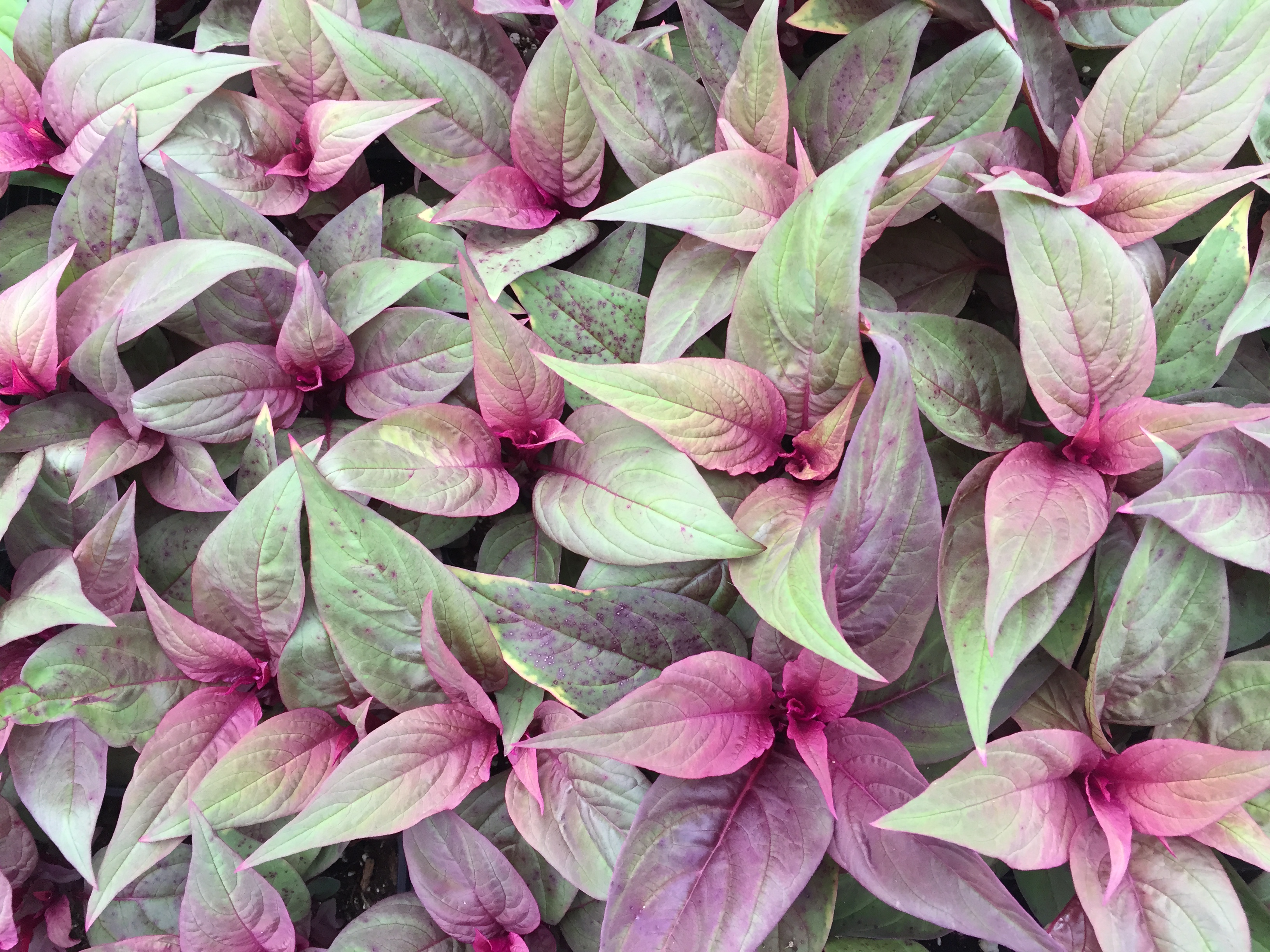 Celosia 'Dragon's Breath'. (Sakata Seed) This guy develops beautiful red plumes and red/green foliage.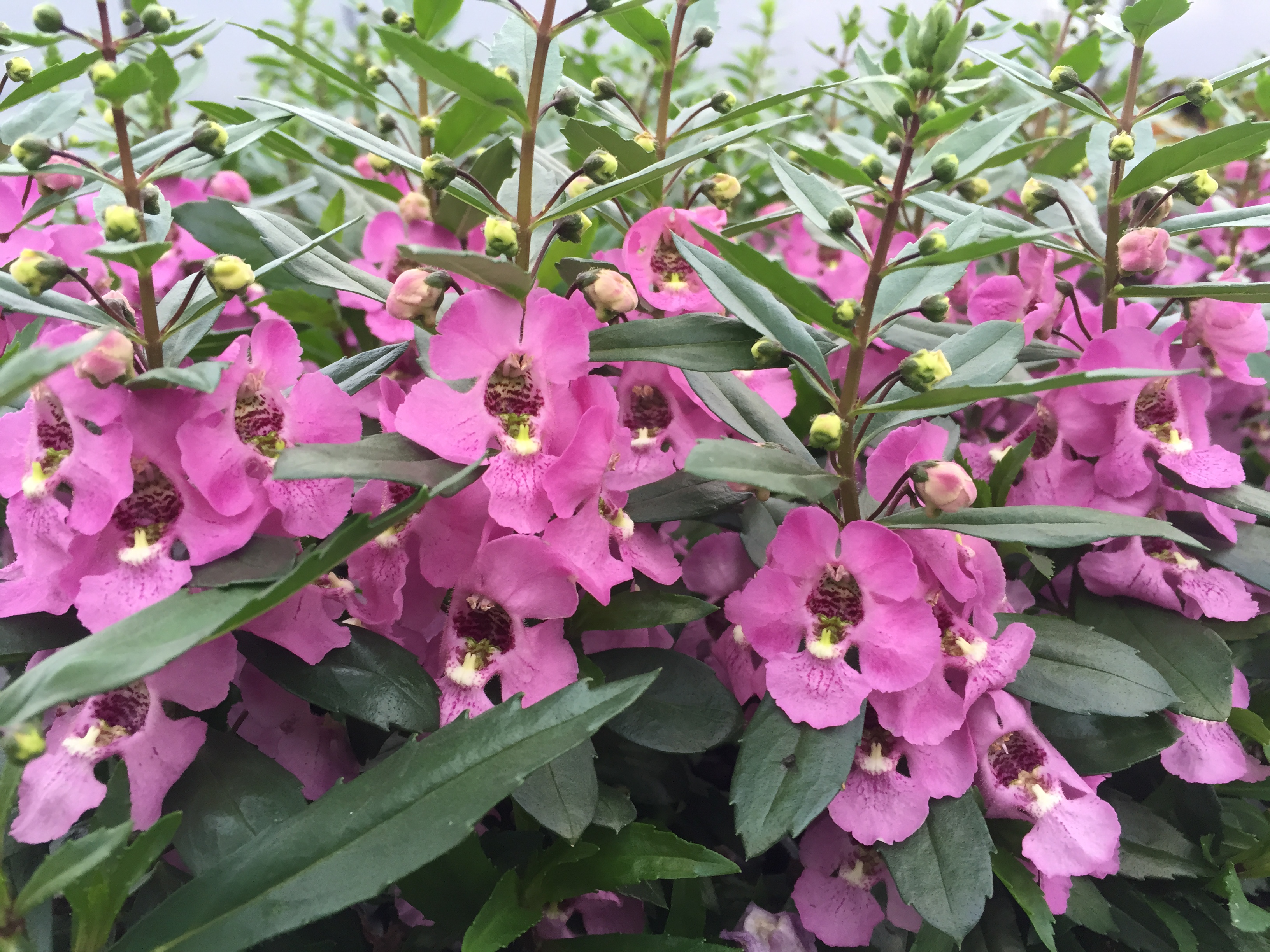 Angelonia 'Archangel Orchid Pink.' (Ball FloraPlant) Love me some angelonia. This big, bodacious angelonia has beautiful light pink flowers.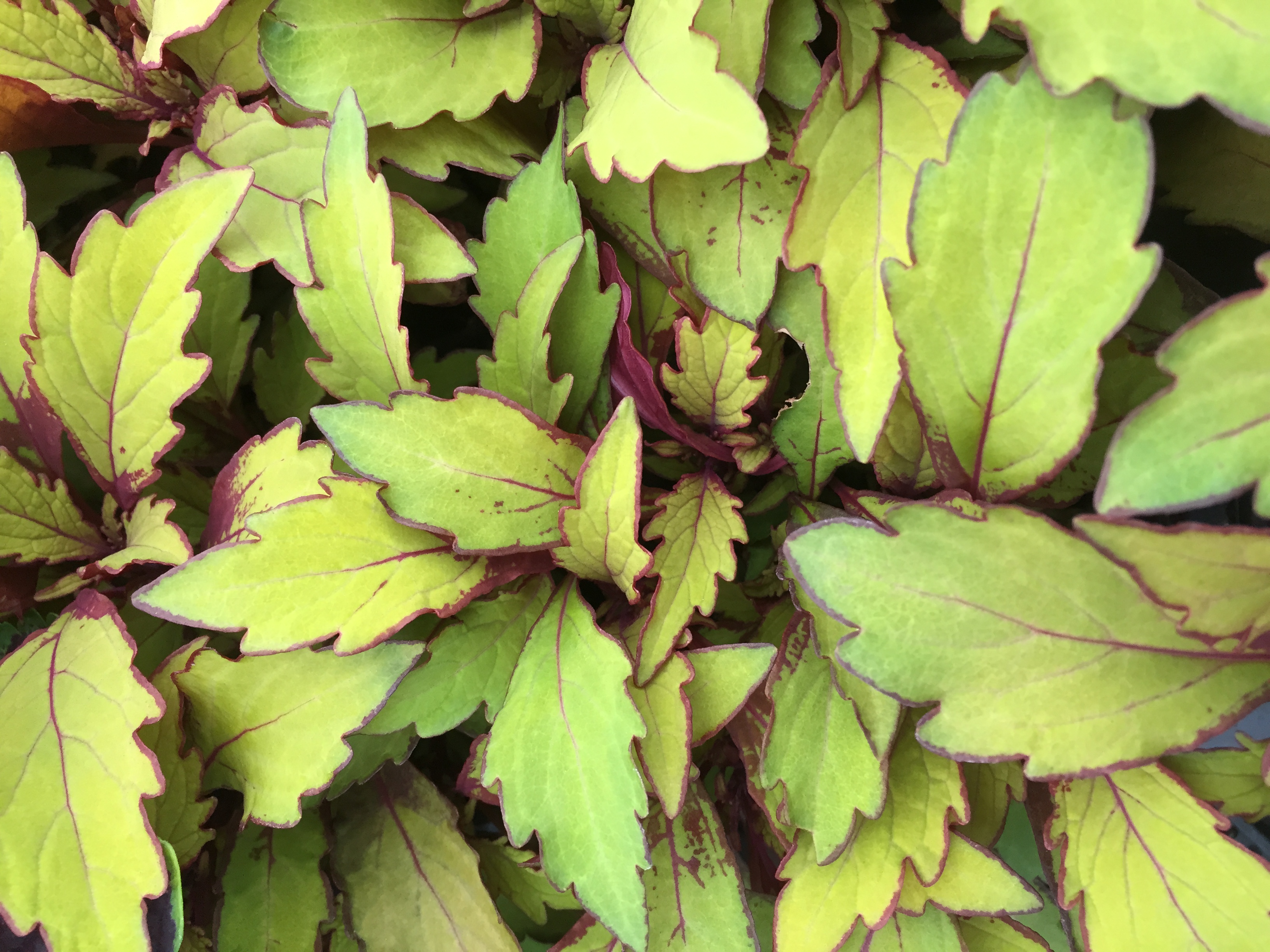 Coleus 'FlameThrower Spiced Curry' (Solenostemon). (Ball FloraPlant) A pretty coleus for sun to shade – and this isn't even its full coloring. So many coleus, so little time.
Save
Save