The Yoshino cherry trees are blooming here in North Texas – celebrating the start of spring right along with us. Now is the time to get outdoors and enjoy their beautiful white and blush pink floral displays. And quick – check them out before their striking beauty fades, or you'll have to wait another year before they bloom again.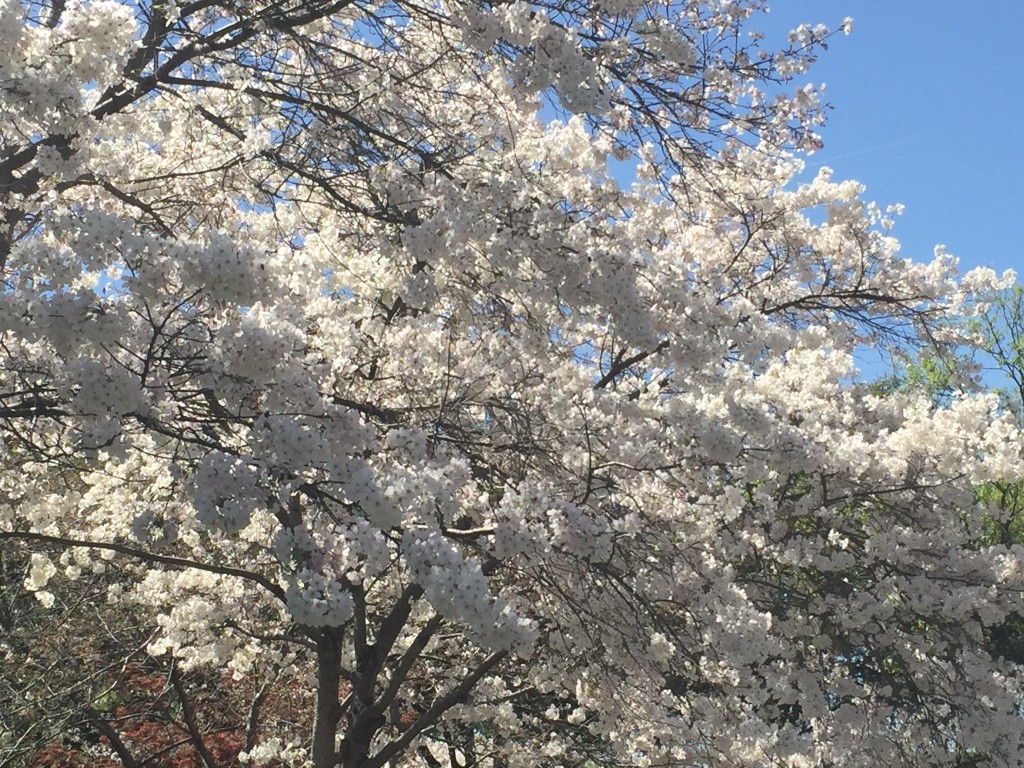 Cherry blossoms represent the ephemeral beauty of nature, a time of renewal and rejuvenation, and, more largely, the fleeting nature of life itself. Also known as sakura, cherry blossoms are treasured in Japanese culture, depicted in ancient and modern Japanese art, and celebrated each year during the Hanami festival. Hanami is a time when people in Japan celebrate the bloom time of this magnificent harbinger of spring. Translated as "flower viewing," Hanami is when plantings of various Prunus are viewed and enjoyed all over the country. This practice dates back to the 8th century and has grown in interest over the years. In Japan, cherry trees bloom first in the southern part of the country in March and last through May when the last of the cherries bloom in the north. Just like meteorologists predict the weather patterns, so-called blooming forecasters study the weather in order to predict the bloom time of the cherry trees across the country. (Check out a cherry bloomtime map of Japan here.)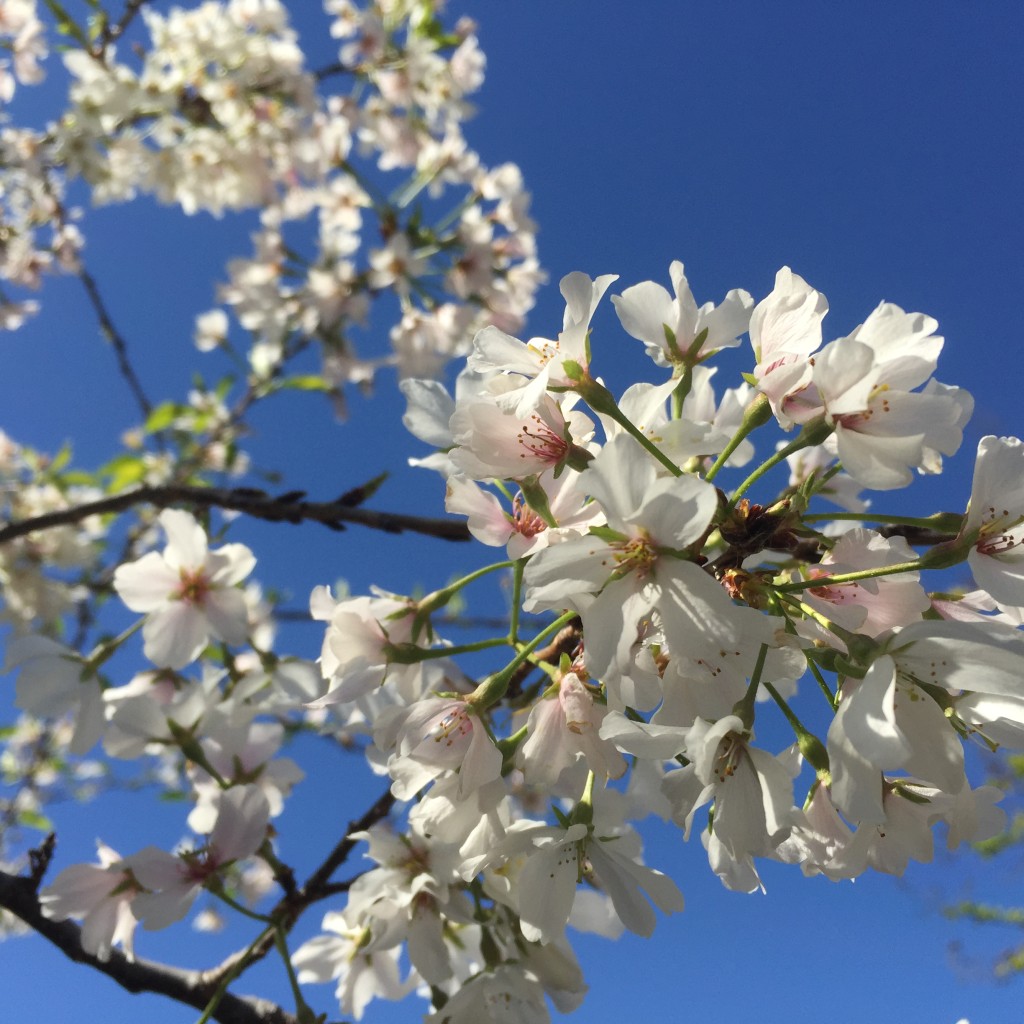 "We Japanese can't miss Hanami," says Japanese culture consultant Motoko Ishihara Evans. "Hanami is just like a picnic under cherry blossoms. It's a long tradition to appreciate beautiful cherry blossoms in spring. Even [in the] 16th century they enjoyed Hanami." Families celebrate Hanami by picnicking, socializing, and playing games under the blooming cherry trees. Motoko talks about the eager anticipation and festivities of this time of year. "We eat lunch, under the trees. At night there are lanterns, and [we] eat and drink sake or beer. In Japan it's not illegal to drink in public places. Some people sing. It's like a party. Even children go to Hanami with snacks and drinks. We go out for Hanami with friends, family, and coworkers. All over Japan we wait for cherry blossoms in bloom."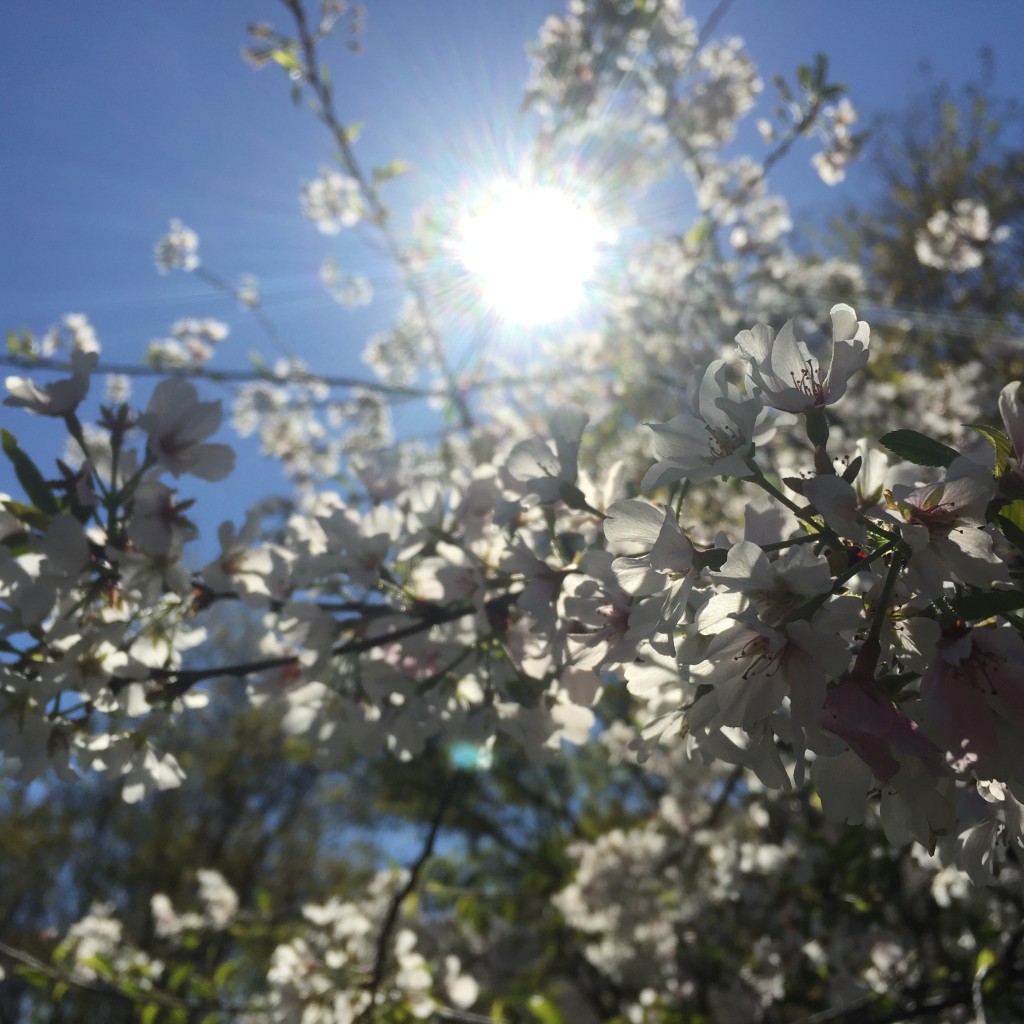 Hanami and the application for horticultural therapy practitioners
Horticultural therapy clients can derive personal meaning from this message about honoring the ephemeral yet beautiful nature of life through the metaphor of the cherry blossoms, especially through the example of Hanami. Though the cherries bloom for a short time, the Japanese people celebrate this time with their loved ones, enjoying quality time with one another. "Celebrating special moments, like cherry blossom time, can mark the cycle of life by using tangible plant material as a symbol for the annual passage of time or to evoke special, pleasant memories where the client recalls happy or poignant experiences and occasions," wrote Margaret Shillingford, BS, MEd, and Lesley Fleming, MA, HTR, in their article "Cherry Blossoms, Symbolism and HT," originally published in The American Horticultural Therapy Association News Magazine, volume 40, number 2.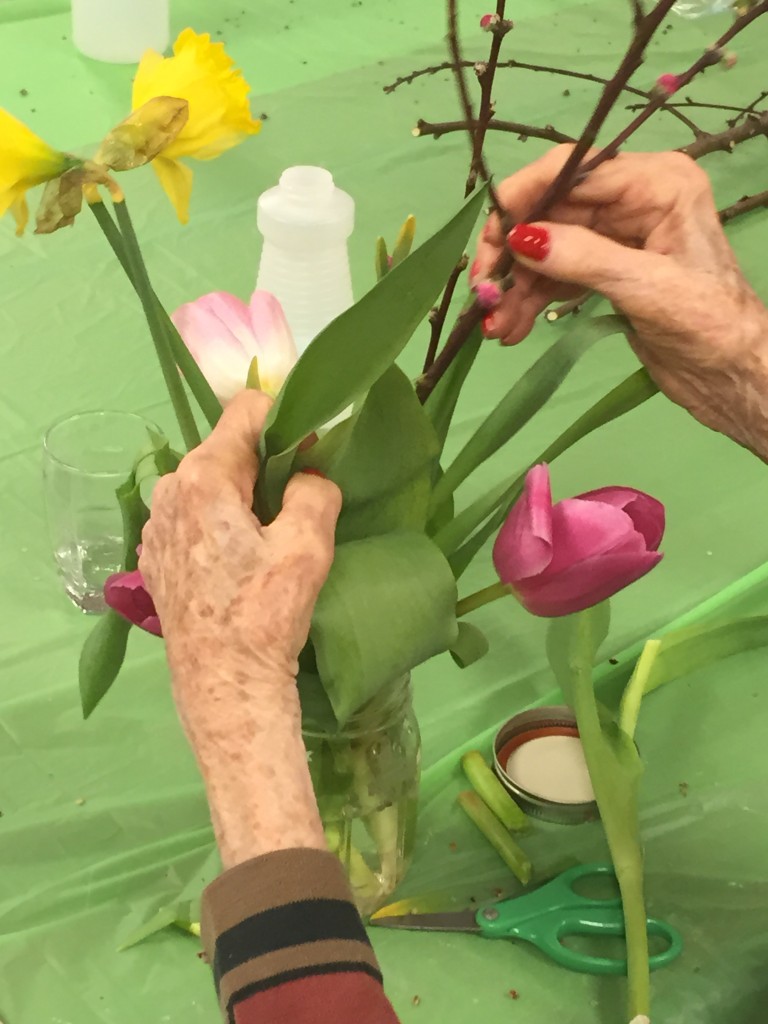 In working with clients, share photos of cherry blossoms and Hanami celebrations depicted in Asian art, day and night time celebrations of Hanami in Japan, and even the blooming Yoshino cherry trees around the Tidal Basin in Washington, D.C. (The 3,000-plus Washington trees were a gift from Japan to the United States, as a goodwill gesture, in the 1912, and celebrated during the Cherry Blossom Festival each spring. Read more about it here. You can even watch the cherry trees in bloom with the "Cherry Blossom Cam" in Washington here.) Pass around cherry branches and examine the buds and blossoms. Reminisce about favorite seasonal family gatherings and celebrations. Create individual or group floral arrangements using cherry branches and other spring flowers.